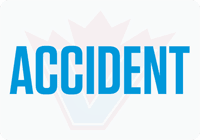 VANCOUVER Police are investigating a collision that occurred on Thursday morning on South East Marine Drive near Ross Street that claimed the life a pedestrian.
Just after 6 a.m. on October 18, a 43-year-old Vancouver man was driving a sedan east on Marine Drive when his vehicle struck a pedestrian who was crossing mid-block near Ross Street. Several citizens provided the pedestrian with first aid until paramedics arrived and rushed him to hospital.
Unfortunately, the man was pronounced dead at the hospital. The VPD is working with the BC Coroners Service to confirm the identity of the deceased.
The driver, his wife and their small child were taken to hospital for medical assessment. He is cooperating with investigators.
This is Vancouver's fifth pedestrian fatality in 2018.
Anyone who may have witnessed the collision and who has not yet spoken with police, is asked to call the VPD Collision Investigation Unit at 604-717-3012.