Victim – who was first identified as Red Scorpion member Justin Lee Haevischer by the media – was known to police and had ties to gang activity
THE Integrated Homicide Investigation Team (IHIT) on Thursday announced that Tuesday's homicide victim was Justin Haevischer, 33, and requested public assistance to further its investigation.
On September 10, shortly after 8 p.m., Haevischer was shot to death outside a McDonald's restaurant in Langley at 264th Street and 56th Avenue. Langley RCMP frontline officers were called to the restaurant for multiple reports of a shooting. They found a man in his early thirties outside the restaurant with gunshot wounds. He was pronounced dead at scene.
At approximately 8:30 p.m., the Abbotsford Police Department received a report of a vehicle on fire in the 27900-block of Montesina Avenue. The vehicle is a black SUV and is believed to be linked to the earlier shooting. Forensic specialists will be conducting a full examination of the SUV and anyone with information is urged to contact police.
IHIT was called in. It said it was working to notify the victim's family of his death and so his identity was not being released at that time. But it added that the victim was known to police and had ties to gang activity. This was believed to be a targeted incident.
However, Vancouver Sun's Kim Bolan reported on Wednesday that the victim was Justin Lee Haevischer, a high-profile Red Scorpion. His older brother, Cody, was convicted of first-degree murder in the Surrey Six murder case of October 19, 2007, in which two innocent victims – Chris Mohan, 22, a South Asian, and Edward J. Schellenberg, 55, of Abbotsford – were also killed in gangland execution style.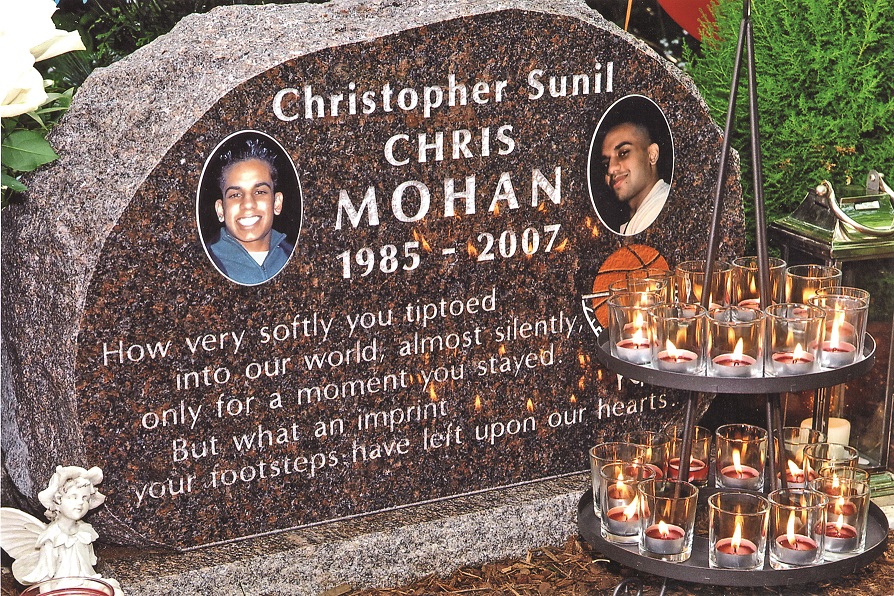 Justin Haevischer was charged in December 2014 with being an accessory after the fact to murder for allegedly helping the convicted killers in the case, Cody Haevischer and Matthew Johnston, escape after the crime.
In September 2016, he was sentenced to 20 months in jail for helping to dispose of evidence related to the Surrey Six murders.
IHIT and the Langley RCMP continue to complete priority tasks and gather evidence.
IHIT said it was releasing Haevischer's name in an effort to determine his activities and who he may have had contact with prior to his death.
"Our investigators continue to push ahead on this investigation and urge any witnesses who have yet to come forward to call IHIT immediately," said IHIT Sgt. Frank Jang.
Anyone with information is asked to call the IHIT information line at 1-877-551- IHIT (4448), or by email at ihitinfo@rcmp-grc.gc.ca.
Should you wish to remain anonymous, contact CrimeStoppers at 1-800-222-TIPS (8477).