Police say they have tentatively identified two suspects that helped Alkhalil escape
COQUITLAM RCMP are looking for the public's help to find Rabih (Robby) Alkhalil who is unlawfully at large (UAL) after leaving the North Fraser Pre-trial located at 1451 Kingsway Avenue in Port Coquitlam.
On Thursday, July 21, at 7:30 p.m., Coquitlam RCMP were advised by the staff of North Fraser Pre-Trial Center that Alkhalil had escaped from lawful custody. At this time, the RCMP is working closely with B.C Corrections and the investigation is ongoing.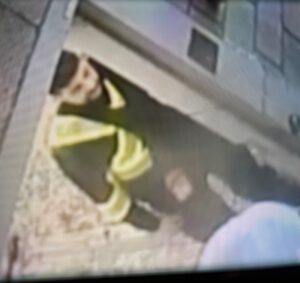 Alkhalil is confirmed to have left in a white Econoline van with two others who were posing or employed as contractors. The van left North Fraser Pre-trial at approximately 6:48 p.m., and travelled westbound on Kingsway Avenue.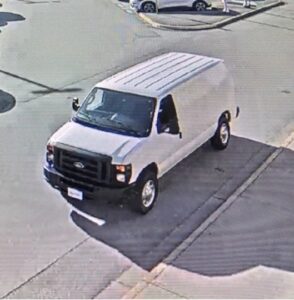 Alkhalil is described as:
A 35-year-old Middle Eastern man;
Short black hair, and brown eyes;
5'10 tall (178 cm), and weighs 166 lbs (75 kg);
Last seen wearing a black jump suit and a high visibility vest.
Alkhalil is considered dangerous, so if you see Alkhalil, police ask that you not approach him and instead call 911 immediately.
ON Friday, police said they had tentatively identified two suspects that helped Alkhalil escape from North Fraser Pretrial Centre on Thursday.
Investigators also believe that they have located the suspect vehicle, a white Ford Econoline van.
Coquitlam RCMP said they are working closely with the Combined Forces Special Enforcement Unit of BC (CFSEU) and have engaged law enforcement agencies throughout BC on this active, priority search.
Investigators are dealing with the possibility that Alkhalil is trying to flee by using his connections across Canada, the United States, Europe and Asia. A Canada-wide arrest warrant and an Interpol Red Notice are being prepared.
"Time is of the essence and we need your help to get Alkhalil's face in every airport, train station, taxi, rental car or anywhere else that he may be hiding," said RCMP Constable Deanna Law. "We are also hoping someone will recognize the photographs of two suspects who helped Alkhalil escape from jail. All three men are facing serious charges. If you see them, call 911 immediately."
(These photos are not of the real suspects — they merely resemble the suspects.)
Suspect 1 is described as:
White man, appears to be in his thirties;
Bald, with a narrow face;
Arched eyebrows and a slightly crooked nose.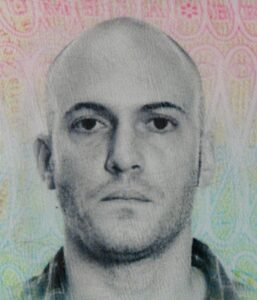 Suspect 2 is described as:
Caucasian man, appears to be in his thirties;
Bald, with an oval face;
Light eyebrows and close-set eyes.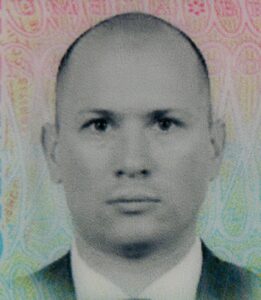 ALKHALIL and Hells Angel Larry Ronald Amero have been on trial in B.C. Supreme Court in Vancouver since June 2021 in relation to the murder of Sandip "Dip" Duhre at Downtown Vancouver's Sheraton Wall Centre on January 17, 2012.
Alkhalil, who was extradited from Greece in 2015, was serving a life term for murder for his role in the 2012 murder of Johnny Raposo in Toronto's Sicilian Sidewalk Café on College Street. His 2017 trial heard that Raposo was killed for a 200 kg shipment of cocaine from Mexico.
Alkhalil has pleaded not guilty to the first-degree murder of Duhre, while Amero has pleaded not guilty to conspiring with others to murder Duhre.
Both Alkhalil and Amero have also pleaded not guilty to conspiring to murder Sukhveer (Sukh) Dhak.
Dhak, 27, was gunned down along with his bodyguard, Thomas Mantel, 30,  in the lobby of the Executive Hotel and Conference Center in the 4200-block of Lougheed Highway in Burnaby on November 26, 2012.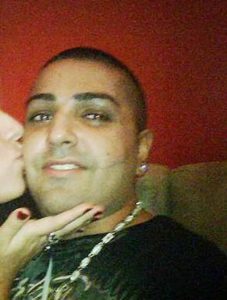 (Back then, the gangland conflict was mainly between the United Nations gang and all the remnants and allies of the Dhak-Duhre side of things — and the so-called Wolf Pack: certain Hells Angels like Larry Amero and their allies and associates, the Independent Soldiers and the people that they brought to the equation and the Red Scorpions.)
Red Scorpion leader Jonathan Bacon was gunned down in Kelowna on August 14, 2011, when Amero was also seriously injured. Alkhalil and Amero have been accused of seeking revenge.
Three of Alkhalil's brothers have been killed in gangland conflicts. Nabil Alkhalil, 42, was shot dead in a suburb of Mexico City in 2018. He had left B.C. for Mexico in 2013 after he was threatened with deportation for cocaine trafficking.
Khalil Alkhalil, 19, was shot to dead in Surrey in 2001 during a conflict over a $200 drug debt; and Mahmoud Alkhalil, 19, was killed in a gangland shoot-out in the Loft Six nightclub in Vancouver's Gastown in 2003.
ALSO READ:
Rabih (Robby) Alkhalil, who is also wanted in Sandip Duhre's murder, extradited to Canada
Hells Angel Larry Amero arrested for conspiracy to commit murders of Sandip Duhre and Sukhveer Dhak
RATTAN'S RUMBLE: Dealing with South Asian gangsters: the good, the bad and the ugly over the years