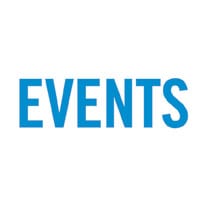 PORT Moody's third-annual Car-Free Day is happening on St. Johns Street, between Douglas and Moody streets, from 12 noon to 7pm on Sunday, August 18, 2019. This community celebration will include more than 130 booths presented by local businesses, artisans, and non-profit groups, plus great food and live music.
Car-Free Day is a community celebration featuring:
· live music, including Clavinova Nights, Kim Gray, 4 Quarter, and Trilojay, and children's entertainer Music with Marnie;
· great food, available from local restaurants and food trucks;
· Brewers Row Beer Garden (family-friendly) at Queens Street Plaza;
· family-friendly activities like rock climbing, mini golf, mini train, ninja obstacle course, and a bicycle skills zone;
· roving entertainers and mascots;
· more than 130 booths presented by local businesses and artisans; and
· electric vehicles on display.
St. Johns Street, between Douglas and Moody streets, will be closed to all vehicle traffic from 6am to 10pm on August 18, 2019. Commuters are strongly advised to take alternative routes. Visit the City's website to view the Car-Free Day traffic management summary.
Members of the public are encouraged to leave their car at home, and walk, bike, or take public transit to the celebration. The City of Port Moody is operating a free event shuttle on August 18, 2019. Starting at 11:45am, the shuttle will loop from Knowle Street (in front of the Port Moody Recreation Complex, 300 Ioco Road) to Rocky Point Park (2800 Murray Street) approximately every 30 minutes. From Rocky Point Park, riders can walk over the Moody Street Overpass to St. Johns Street. The last loop of the day will leave Knowle Street at approximately 6:45pm and leave Rocky Point Park at approximately 7pm.
For buses operated by TransLink, check their Trip Planner for routes and schedules. If you are arriving via SkyTrain, exit the train at Moody Centre Station, then walk south on Williams Street and west on St. Johns Street. Limited vehicle parking will be available at Westcoast Express Park and Ride (65 Williams Street, pay parking).
Please visit portmoody.ca/carfreeday for more information. Car-free days take place across the country and aim to inspire people to get out of their cars, interact with each other, and explore alternative modes of transportation.
Port Moody – City of the Arts – is home to over 34,000 residents. The vibrant waterfront city values its natural environment and heritage character, embraces sustainability and is committed to community engagement. Founded in 1913, Port Moody's historical ties to railway and lumber industries have given way to arts and service based businesses. With over one-third of its land mass dedicated as parkland, Port Moody is a desirable place to live in B.C.'s Lower Mainland.
– 30 –