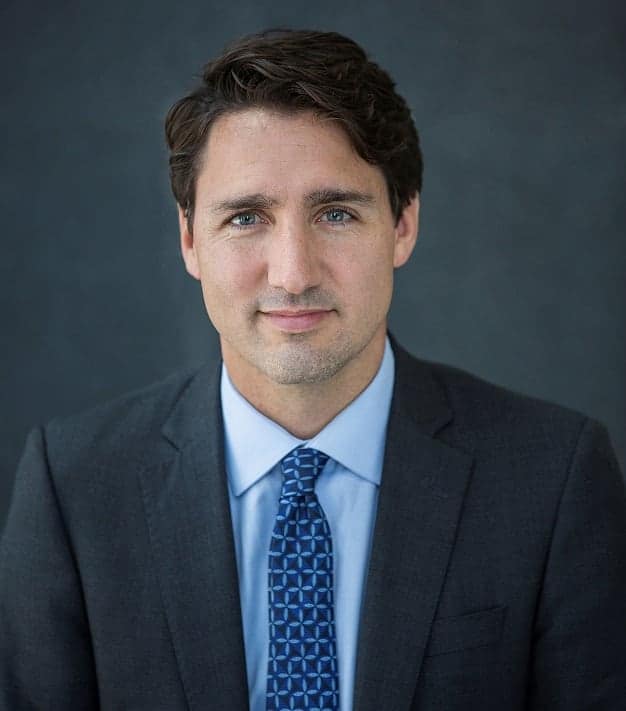 PRIME Minister Justin Trudeau issued the following statement on World Refugee Day (June 20):
"On World Refugee Day, we join the global community to recognize people around the world who have been forced to flee their homes. We honour the resilience and strength of refugees and displaced people, acknowledge the profound hardships they face, and stand with them.
"Each year, thousands are forced to flee conflict, insecurity, and persecution – and today, over 68 million people around the world are forcibly displaced. But these statistics do not capture the faces and stories behind the numbers.
"People who have been driven from their homes face immense loss, barriers, and trauma – both old and new. They carry with them memories, dreams, and hope for a better future. We share a moral responsibility to help them find shelter and start their lives anew – and as Canadians, we know first-hand the contributions they make. Over the generations, refugees have helped build the strong, open, and prosperous Canada we know today.
"Canada will not stand idle while hundreds of thousands of people – including Rohingya refugees – suffer forced displacement and human rights violations. In response to the work of the Honourable Bob Rae, Special Envoy to Myanmar, we will lead on initiatives to promote human rights and improve living conditions of Rohingya refugees and those displaced by the conflict in Myanmar. We will also support efforts to bring perpetrators of gross human rights violations to account. Guided by the Feminist International Assistance Policy, Canada has dedicated $300 million over the next three years to step up its response to this ongoing humanitarian crisis, with a particular emphasis on ensuring that the needs of women and girls are met.
"Women, girls, and other marginalized groups suffer different and disproportionate effects of conflict and displacement – and their empowerment is key to building lasting peace and prosperity. That is why, at the G7 Summit in Charlevoix earlier this month, Canada and partners announced a historic investment of nearly $3.8 billion in education for women and girls in crisis and conflict situations – the largest of its kind ever made. This is about making a real difference in the lives of millions of women and girls, including those growing up in refugee camps. They deserve the chance to learn and get the education they need to reclaim their future and their dreams.
"Today, I ask Canadians and people around the world to stand with refugees, displaced people, and all those who are forced to leave home behind. How we treat the most vulnerable among us defines who we are – as individuals, as countries, and as a global community. Let's choose justice over fear and compassion over division – because to see ourselves in each other, all we have to do is look."
PREMIER John Horgan said in a statement:
"On World Refugee Day, we honour the strength, courage and perseverance of millions of women, men and children around the world fleeing conflict, insecurity and persecution.
"Welcoming refugees is part of our history, and part of who we are today. Canada and British Columbia have been enriched by refugees for hundreds of years. Refugees and their descendants have served as community leaders, public servants and governors general. They have become renowned authors, business leaders, successful entrepreneurs, artists and innovators.
"Today, we face the largest displacement crisis in history, surpassing even the Second World War. Over 68 million people around the world have been forced from home. More than 25 million of them are refugees. Over half are under the age of 18 years. Canada has been a safe haven in the past for people fleeing horrors beyond comprehension. It is our collective responsibility to make sure we continue to provide refuge in the midst of this crisis, and into the future.
"Our government condemns, in the strongest possible terms, the current U.S. government policy to separate asylum-seeking families from their children.
"People around the world are horrified to see this unnecessary trauma inflicted on innocent children and families.
"It is time for compassion and understanding, not cruelty and hatred. We extend our gratitude to the people and communities throughout B.C who help welcome refugees every day.
"Our government will always stand up for the values of diversity, inclusion, and mutual respect, and protect those in need. Together, we will keep working to make life better for every person, in every community. Today, and every day, we stand together in support of refugees, in British Columbia and around the world."