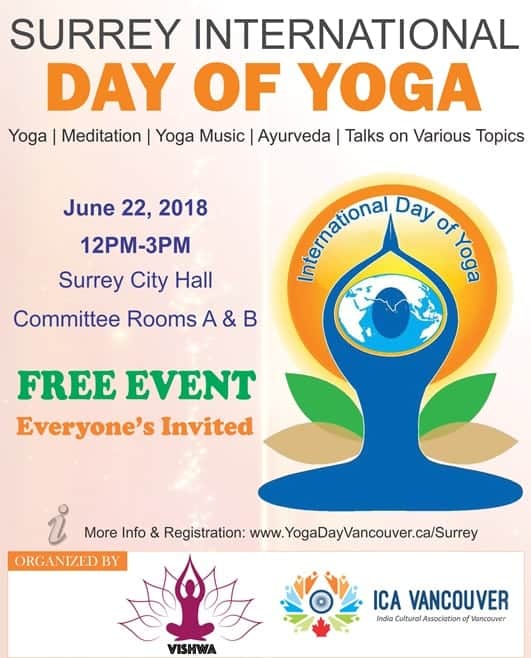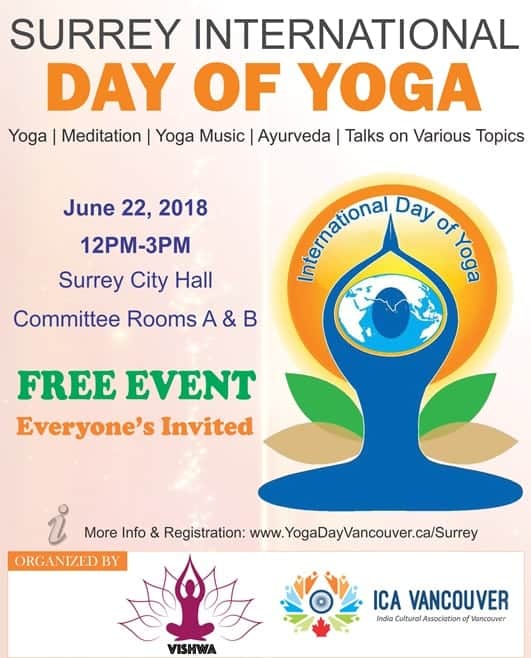 INDIA Cultural Association of India is celebrating United Nations International Yoga Day on Friday. June 22 from 12 to 3 p.m. at the Surrey City Hall. The free event is sponsored by the City of Surrey and the Consulate General of India in Vancouver.
The ICA is presenting a rejuvenating Yoga session along with information presented by various speakers on topics related to Yoga and Wellness. The event will end with Yoga Music and Yoga Dance.
Participants are requested to bring a yoga mat and a water bottle.
This year marks the 4th UN International Day of Yoga.
More information on International Day of Yoga: https://www.yogadayvancouver.ca/international-day-of-yoga/