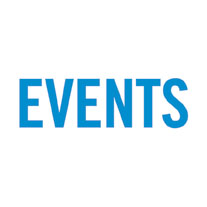 THE Punjabi Language Education Association (PLEA) in partnership with Deepak Binning Foundation and Kwantlen Polytechnic University (KPU) are celebrating the 19th Annual International Mother Language Day on Sunday, February 27, from 1:30 to 4 p.m. on Zoom.
* Reports: PLEA, KPU and Deepak Binning Foundation representatives. L A Matheson School teacher Parabjot K. Singh
* Panel discussion: Punjabi Language Education in different parts of Canada:
Participants: – Dr. Gurnam Singh Dhillon, Toronto
– Dalbir Singh, Edmonton
– Harjit Grewal Calgary/Edmonton
– Sukhbir Grewal, Calgary
– Gurinder Mann, Vancouver
* Young Punjabi learners from various schools will share poetry, songs and stories
Program Host: Kamaljit Kambo
PLEA invites everyone to come and be part of the annual celebration of their mother tongue Punjabi.
The link to join in the PLEA's IMLD Celebration:
Topic: PLEA Annual IMLD Celebration
Time: February 27 at 1 p.m. (Vancouver)
Join Zoom Meeting:
https://us02web.zoom.us/j/81759850175?pwd=MnBDYjhYQWdRcEVRWmxFTWR0MjVLZz09
(Copy this link and paste in your browser)
Meeting ID: 817 5985 0175
Passcode: 623788