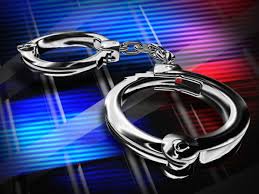 SURREY RCMP announced on Monday that charges have been laid against three people in relation to the theft of two vehicles within two hours.
On May 21 at approximately 2 p.m., officers with the Surrey RCMP Auto Crime Target Team (ACTT) located a stolen Honda Civic near 159th Street and 87th Avenue. With assistance from the Surrey RCMP's Property Crime Target Team (PCTT), the Integrated Police Dog Service (IPDS) and Air 1, ACTT officers followed the Honda to Richmond where they observed two of the occupants steal another Honda Civic. Investigators continued to follow both vehicles until they were safely stopped and all three individuals were arrested.
Rajveer Dosanjh, 31, of Surrey has been charged with theft of automobile, possession of stolen property, possession of instrument for purpose of breaking into a vehicle, and prohibited driving. Kyle Vipond, 26, of Surrey has been charged with theft of automobile. Both Dosanjh and Vipond are known to police and are current priority target offenders.
Tia Pozdnikoff, 26, of Langley has been charged with knowingly being an occupant in a stolen vehicle.
"Our property crime investigation teams and crime analysts continue to work together to target individuals and areas based on crime data which is evident in these arrests and charges," said Inspector Mike Hall, Pro-Active Enforcement Officer. "Strategically addressing property crime is key to ensuring we are deploying our resources in a manner that impacts and lessens the property crime in our community."
Anyone with information which may assist with this investigation is asked to call Surrey RCMP at 604-599-0502, or contact Crime Stoppers, if they wish to remain anonymous, at 1-800-222-8477 or www.solvecrime.ca.