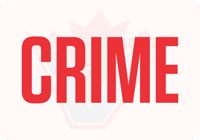 ON Monday at 1:15 p.m., Burnaby RCMP received a report that a suspicious man had approached a 15-year-old girl in the area around Cariboo Hill Secondary School which is located in the 8500-block of 16th Avenue in Burnaby.
The man is alleged to have tried to engage the girl in conversation about whether school was over for the summer. The man is then alleged to have lunged at the girl as she ran away from him. The man did not make any physical contact with the girl.
The man is described as South Asian, 6'2 tall, slender build and 30 years old. He was wearing a baseball hat, black hoodie, black sweatpants and a gold chain necklace. He is reported to have exited from a silver, older model four-door sedan with missing paint near the front license plate.
If you witnessed this incident or if you know who this man is, then you are asked to contact the Burnaby RCMP at 604-646-9999. Should you wish to remain anonymous, contact Crime Stoppers by phone at 1-800-222-TIPS (8477) or submit a tip online at  www.solvecrime.ca.
While this appears to have been an isolated incident with no other similar police reports involving this man, police are asking for parents to ensure their children are aware of what to do if approached by a stranger who may be acting suspiciously. Police are asking parents to advise their children not to engage with a stranger, to get to a safe place as soon as possible, and to contact police immediately.