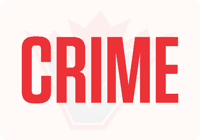 UNIVERSITY RCMP are reminding UBC residents to call police when a crime is in process after a man allegedly exposed himself inside a woman's washroom at the university on Thursday.
Just after 9:45 p.m. on Thursday (September 13), University RCMP was called to a residence in the Lower Mall after a woman, who was showering in a woman's only washroom, had a man speak to her from another stall. A second female walked into the washroom and saw the man, who was allegedly naked and masturbating.
Prior to RCMP being called, several additional witnesses spoke to the man, who then dressed and fled on foot toward the Lower Mall. Despite extensive patrols, the man was not located.
The man is described as:
South Asian or Middle Eastern with darker skin
5'7 to 5'8 tall
Average build
Curly hair, dark on the sides and lighter on top
30 to early 40 years of age
Wearing a light coloured hoodie or long-sleeved shirt
Grey sweatpants
A small diamond / crystal earring.
Staff-Sgt. Chuck Lan, University RCMP Detachment Commander, said: "Anytime a crime is happening, 9-1-1 should be the first call you make. Time is of utmost importance in any investigation, but more especially one that is in progress."
If you have information about this incident, or can identify this man, you are asked to contact the University RCMP at 604-224-1322.