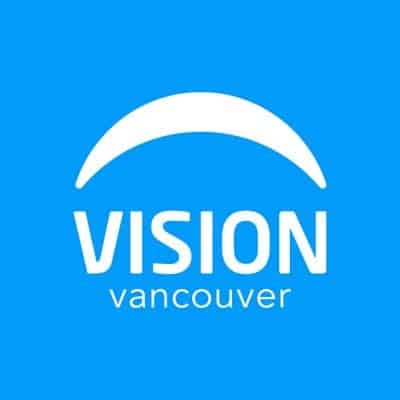 VISION Vancouver on Friday unveiled what they called "the largest progressive team of candidates" for Vancouver City Council, School Board and Park Board.
"After considering all the options, and listening carefully to party members and progressive voters, Vision Vancouver has decided we will not field a mayoral candidate. This was a difficult decision, because we believe our chances would have been very good, but we believe this decision is the right decision for our city," said Ange Valentini, Executive Director of Vision Vancouver.
"Vancouver residents are fortunate to have two other excellent candidates for mayor in Shauna Sylvester and Kennedy Stewart and running another mayoral candidate at this late date creates too much risk that the NPA or one of the other right-wing parties would win and take Vancouver backwards," Valentini said.
"Vision will now undertake a process of deciding whether to formally endorse a mayoral candidate who shares our progressive vision and values, and who will work together with Vision councillors, school board trustees and part board commissioners to keep Vancouver moving forward.
"Vision will be looking closely at their full platforms as they are released, as well as their ability to beat Ken Sim and the NPA and the other right-wing parties, and we will make our decision on whether to endorse Kennedy Stewart or Shauna Sylvester for Mayor closer to the election."
Vision Vancouver claims that in this election, it offers voters the opportunity to elect a progressive majority to City Council, and help put progressive majorities on School Board and Park Board.
"No matter who you're supporting for mayor, if you want a green, progressive, inclusive Vancouver, that takes more than checking one box on the ballot. We need progressive majorities on council, school board and the parks board, and that's what Vision Vancouver's progressive, dynamic and diverse candidates offers," said Valentini.
Having a progressive majority at all three levels is essential to the future of Vancouver, she added.  
"This election is a critical choice for our Vancouver. Do we want a city that works for everyone, led by people who care about all our neighbourhoods and who have the experience and vision to make life better here? Do we want to be bold and fight for a greener, more affordable and inclusive city? Do we move forward with the Broadway Subway, the Empty Homes Tax and strong action on the opioid crisis? Do we want better public schools and parks? That's what Vision's new team offers," said Valentini.
"Or do we take a risk and let the NPA and the other right-wing parties take us backwards – turning a blind eye to the toughest challenges facing our residents including housing, transit and the overdose crisis, as they have done in the past."
Vision Vancouver has five candidates for City Council:
Heather Deal: A four-term Vancouver City Councillor, Heather focuses on Vancouver's livability – bringing her passions for arts and culture, animated public spaces, active transportation and heritage to City Hall. A biologist, she has represented Vancouver regionally and nationally to work for better environmental protection, infrastructure, transit and women's participation in politics.
Diego Cardona: A social justice advocate, Diego is active in a variety of organizations including Fresh Voices, which aims to make BC and Canada a better place for immigrant and refugee youth; most recently he was Programs Coordinator for Kiwassa Neighbourhood House.
Catherine Evans: A current Park Board Commissioner and community advocate, Catherine has been a past Vancouver Library Board chair, business owner, and lawyer, and is passionate about equality, the environment, and inclusive, accessible public spaces.
Tanya Paz: A leader in active transportation, car sharing, sustainability, and community planning — she's also a proud #WestEndYVR resident and advocate for safer streets, better transit, and building our green economy.
Wei Qiao Zhang: A former athlete, talk show host, community leader, and assistant to Vancouver Member of Parliament, with the skills and track record to shape the future and better the lives of Vancouverites.
Vision Vancouver has three candidates for School Board:
Allan Wong: Allan has served on School Board since 1999, where he has earned a reputation for being a fierce advocate for seismic school upgrades and student safety. He is a long-time public education advocate committed to supports for ESL and special needs students and improving aboriginal graduation rates, earning him the trust of parents, teachers and students alike.
Erin Arnold: A parent and an experienced professional in counselling, victim services, and facilitation, and who is familiar with government policy and process after working within multiple provincial government ministries.
Aaron Leung: A public education advocate, an engaged resident of Champlain Heights and a locally and nationally recognized leader for his work supporting students on sustainability-related issues at the Vancouver School Board, which included co-founding the VSB Sustainability Conference.
Vision Vancouver has two candidates for Park Board:
Shamim Shivji: Lawyer, mediator and former president of West Point Grey Community Association who is dedicated to meaningful community engagement.
Cameron Zubko: Metis business owner with 20 years of experience building partnerships and infrastructure across the country, and who also serves on the City of Vancouver's Urban Indigenous Peoples' Advisory Committee where he works with city councillors to advise city policy.