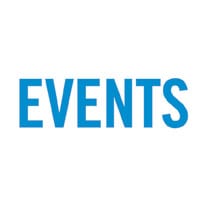 (These are FREE listings. Submit your event / announcement at EditorVoice@gmail.com)
Pacific Oral Health Centre
The Pacific Oral Health Society in collaboration with The Rotary Club of Surrey-Newton will be offering a free Oral Cancer Screening Clinic on Sunday, September 23. The clinic will be open from 9 a.m. to 4 p.m. at the Pacific Oral Health Center building located at: Unit #300 -15850 24th Avenue, Surrey. This free clinic is open to the public. To pre-register for a free screening appointment call 604-536-2700. The goal of the clinic is to help reduce the barriers to oral cancer screening and support the prevention and early detection or oral cancer and pre-cancer. Last year, this event had been a great success as over 400 people pre-registered for the clinic and over 400 patients were examined by the dental team. The data collected by the Pacific Oral Health Society (POHS), indicated that 20 people were found to be at high risk of having oral cancer and 5 cases showed positive signs for oral cancer. The organizers hope to reach more people this year and help save as many lives as we can with early detection.
Appointment
Well-known social activist Balwant Singh Sanghera of Richmond has been appointed to the Board of Directors of the British Columbia Institute of Technology, one of BC's largest post-secondary institutions.
Wanted: Indian Clothing for Charities
Wanted: Indian clothing and accessories for men, women and children: suits, sarees, lenghas, kurtas, bangles, bindis, etc. Win prizes. Support local charities. Let your loved clothing be loved again. Items should be in very good / like new condition – no tears / stains / missing buttons. We pick up (5 items minimum). Call / text Renu at 604-992-7368.
Niranjan Takle: Journalist on Fascist Trail
Niranjan Takle in conversation with Dionne Bunsha, journalist and author, and Peter Klein journalist and filmmaker, on Sunday, September 16, 1-4 p.m., in Room 120, Surrey Centre Library, 10350 University Drive. Organized by South Asian Network for secularism and Democracy (SANSAD) – www.sansad.org ; co-sponsored by Global Reporting Centre (GRC) – https://globalreportingcentre.org/about/
Dr. Naurang Mangat Visiting Surrey
Humanitarian Dr. Naurang Singh Mangat will be visiting Surrey from September 20 to 25. During his visit, he will be staying at Canadian Singh Sabha Gurdwara, Surrey. For the last 13 years he has been looking after and trying to save lives of the destitute, homeless, blind, disabled, mentally challenged and poor sick people lying on the roadsides and other places in Punjab. His efforts have taken the shape of a well-known Punjab charity called "Guru Amar Das Apahaj Ashram". Its two-storey building is located near village Sarabha of Ludhiana district. It is a registered and charitable trust with whole property in the name of the trust. All patients living in the ashram are provided food, clothes, medical treatment, nursing care and other necessities of life free of cost. Dr. Mangat who is a former professor and scientist of PAU, Ludhiana, University of Windsor, and Morrison Scientific Inc. Calgary. He says that on completion of two remaining floors of the building, the ashram would be able to house hundreds of such needy people in the future. For more information, he can be reached on his cell phone 403-401-8787 or at nsmangat14@hotmail.com, or one can visit www.apahajashram.org.
George Mackie Library
The George Mackie Library (8440 112th Street, Delta) will be celebrating the launch of its new art display space Saturday, September 22 at 1 p.m. with an exhibit by Canadian artist Jarnail Singh. Recognized as a 'Civic Treasure' by the City of Surrey in 2008, Singh will be available to meet and answer questions between 1 and 3 p.m. The new display space serves as one small way the library can help connect local residents with artists who live and work in their area. Submissions for the Art @ the Library exhibit space are accepted throughout the year.  Works in two-dimensional media, e.g., paintings, drawings or photography will be considered, however our space cannot accommodate sculptures. Selected artists will be granted a two-month showing with preference given to exhibitors who live or work in the city of Delta and artists who have not displayed recently at other Delta libraries. Interested artists can contact Sidhu at the library at 604-594-8155, ext. 225, for more information or to submit samples of their work for consideration.
Canadian Citizenship Preparation
English with Hindi, Urdu and Punjabi support: Join us for a two-day workshop to prepare for Canadian citizenship. The sessions will be facilitated by MOSAIC staff. We will talk about topics such as Canada's history, symbols, government and geography, as well as the rights and responsibilities of citizenship. Free service. Registration required. September 26 & 27, 1:30-4:30 p.m. at MOSAIC Surrey Office, #200-7134 King George Boulevard. Contact Attif at 778-591-9334, ext. 126.| aihsan@mosaicbc.org
Surrey Canadian Cancer Society: CIBC Run for the Cure
Sunday, September 30, 8 a.m. to noon at Bear Creek Park, 13820 88th Avenue. The Canadian Cancer Society #CIBCRunfortheCure is a 5k or 1k walk or run that raises funds for breast cancer at the Canadian Cancer Society. We invite you to run or walk with us for the CIBC Run for the Cure in Surrey. Registration: 8 a.m. Opening Ceremonies: 9 a.m. Survivor Parade:  9:30 a.m. Warm-up:  9:45 a.m. Start: 10 a.m. (5k or 1k walk or run). Awards & closing ceremonies: 11 a.m. Contact information:  604-644-9934. Email: surreyrd@ccscloud.com. Sign up to Volunteer: https://cbcf.volunteerhub.com/lp/surrey/events. Sign up to run / walk 1km or 5km as an individual or as a team: http://cibcrunforthecure.com/surrey. Team Registration—10 members or more receive t-shirts with your team's name on the back – deadline September 13.
Gala for PICS Diversity Village
A gala in support of PICS Diversity Village in Cloverdale is being held on October 6, 6-10 p.m., at Mirage Banquet Hall at 17767 64th Avenue in Surrey. Enjoy performances by local artists and food, and learn how this project will benefit the community. There will be a chance to win door prizes. Learn more at www.pics.bc.ca.
BC-India Business Network
The BC-India Business Network is holding the 2018 Annual Grand Diwali Gala at The Ballroom, Fairmont Waterfront, 900 Canada Place, Vancouver, at 6:30 p.m. on Saturday, October 13.
Dr. Ambedkar Awards Night / Memorial Lectures
Chetna Association of Canada: Dr. Ambedkar Awards Night will be on Sunday, October 14 at 6 p.m. at Vancouver's Fraserview Banquet Hall. The nominations for the following award categories will remain open until September 30 and nominations can be sent by email at jpbirdi@gmail.com: 1. Dr. Ambedkar Social Justice Award. 2. Dr. Ambedkar Lifetime Achievement Award. 3. S. Tara Singh Hayer Journalism Award. 4. Dr. Ambedkar Arts & Literature Award. The Dr. Ambekdar Memorial Lecture was institutionalized in 2017 in partnership: Chetna Association of Canada, Dr. Hari Sharma Foundation, and various departments of Simon Fraser University and University of British Columbia. The guest lecturer will be Ms. Santosh Das, who will share her views on the legacy of Dr. Ambedkar and the efforts being made to counter prevalence of caste based discrimination in the United Kingdom. Das will deliver her lecture at UBC on October 11 at 5 p.m. and at SFU on October 13 at the Surrey campus at 1 p.m. and will attend the awards night as a special guest. October 14 also marks the anniversary day of Babasaheb's conversion or reversion to Buddhism. To observe this as a special milestone, plans will also be made to garland the bust of Baba Saheb Dr. Ambedkar installed in 2004 at WAC Bennett Library, Simon Fraser University, Burnaby Mountain. For information, email at jpbirdi@gmail.com.
(For more events, visit the "Events" section of our website at voiceonline.com)