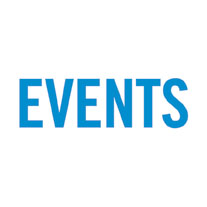 (These are FREE listings. Submit your event / announcement at EditorVoice@gmail.com in typed format as early in the week as possible. No posters please.)
PICS Society: Zeenat Aman at Golden Glam-ma Pageant 2019
Famous Bollywood actress Zeenat Aman has agreed to be a part of PICS Society's first Beauty Pageant for Grandmothers: "Golden Glam-ma Pageant 2019" as a judge. The Golden Glam-Ma Pageant is a platform to empower seniors by showcasing their talent and giving them an opportunity to have their voices heard in the community. This fundraiser is on November 16 at 5 p.m. at Taj Park Convention Center in Surrey. The fundraiser will consist of a fashion show, prizes, silent auction, face painters, photo booth, henna artists, dinner, dancing and the inaugural Golden Glam-ma Pageant. Buy your tickets today by calling 604-596-7722. Learn more: https://pics.bc.ca/events/golden-glam-ma-pageant-2019/
UN World Tolerance Day
The Multifaith Action Society is pleased to announce Reimagining Peace and Harmony; One World, Many Faiths, the latest in our longstanding series of interfaith dialogue forum events. Join us on Saturday, November 16, 1-4 p.m. at the SGI Canada Vancouver Cultural Centre(8401 Cambie Street) as we gather together in recognition of the UN International Day for Tolerance and explore the potential for faith and spiritual expression to act as unifying forces in an increasingly divided world. For more info or to register, visit www.multifaithaction.org
Annual West Coast Tagore Festival
West Coast Tagore Festival, now in its 9th year, is the flagship multicultural performing arts event by Vancouver Tagore Society. The event will take place at the Gateway Theatre in Richmond on November 16, 6-8:15 p.m. Admission is free. This year's lineup includes a large group of dancers from the Richmond Academy of Dance showcasing various Western Classical dances, including Ballet, Tap, and Lyrical Jazz; Genesis Trio, a Vancouver based chamber ensemble, playing Western Classical melodies in viola, clarinet, and piano; a dance duo from the Mandala Arts and Culture performing Bharatanatyam, a major form of Indian classical dance; performances by the Vancouver Tagore Society Workshop Series participants; and Taan, the in-house specialty band of Vancouver Tagore Society, presenting a musical theatre based on some timeless Tagore songs that reflect different colours of life. For info, contact VancouverTagoreSociety@gmail.com. For more information, visit http://vancouvertagoresociety.org/upevents/
South Asian Adults & Seniors: High Blood Pressure
Vedic Seniors Parivar Center of Vedic Hindu Cultural Society Surrey invites South Asian adults and senior members as well as non-members to attend a presentation on Dangers of High Blood Pressure on Human Body by Dr. Jiya Gill, naturopathic physician from New Delhi on Sunday, November 17, 2-3:30 p.m., at Shanti Niketan Hall of Lakshmi Narayan Temple, 8321 140th Street, Surrey. Gill will give you tips to control high blood pressure through yoga and possible treatment through naturopathy. Tea and light snacks will be served. Contact Surendra Handa, coordinator, at 604-507-9945 for further details.
Surrey Libraries
Stories that Invigorate the Mind: Storytimes for individuals with developmental disabilities: * Mondays, 10–10:45 a.m., at Guildford Branch * Fridays, 10:30–11:15 a.m., at City Centre Branch. Join us for spoken and written word stories, music, and fun designed especially for developmentally disabled teens, adults and their caregivers. Go to bit.ly/2JEnDvD to see our events calendar for details.
Vedic Hindu Cultural Society
Seven days Of Maha Shiv Puran Katha will be recited By Achariya Rakesh Sharma of Lakshmi Narayan Mandir at 8321 140th Street, Surrey. From Sunday, November 17 to Friday, November 22, 6-8 p.m. daily. Saturday, November 23, 8:30 a.m. to 1 p.m. Mega Sacrificial Fire Rituals (Havan Yagna) will be performed on the last day. Preetibhoj will be served daily. For further information, contact Suresh Singh at 604-710-7636.
Surrey Libraries
Has the library played a meaningful role in your life? Surrey Libraries has launched Share Your Story, an invitation to our patrons to share their personal stories of how libraries have played a meaningful role in their lives, their connection to the library, and their experience with the library over the years. Go to https://www.surreylibraries.ca/support-your-library/shared-stories to see what people have shared. And if you want to share your own story, we'd love to hear from you.
Steve Forbes at Surrey Innovation Awards
On Wednesday, November 20 at the 6th Annual Surrey Innovation Awards Lunch, the Surrey Board of Trade will welcome keynote speaker Steve Forbes, Chairman and Editor-in-Chief of Forbes Media, the technology driven global media and branding company. Forbes.com has become one of the world's most influential websites. Forbes, is the nation's leading business magazine. Location: Sheraton Vancouver Guildford Hotel, 15269 104th Avenue, Surrey. Time: 11:30 a.m.-2 p.m. Awards Presentation: 12:15 p.m. Speaker: 12:50 p.m.
KPU Tech Open House
Prospective students have a chance to learn about programs offered at Kwantlen Polytechnic University's trades and technology campus in Cloverdale on November 20 from 3-7 p.m. The Open House at KPU Tech will give attendees a chance to explore workshops, meet faculty and staff, chat with advisors and current students. Participants can attend an information session to learn about trades programs, including: Advanced Farrier Training; Appliance Service; Automotive Service; Carpentry; Electrical; Masonry; Mechatronics; Metal Fabrication; Millwright; Parts, Warehousing, Logistics and Distribution; Plumbing and Piping; Welding. The hour-long sessions begin at 4 p.m. and 6 p.m. Register at kpu.ca/openhouse for a chance to win two $500 tuition waivers and a pair of Vancouver Canucks tickets. The KPU Tech Open House takes place at 5500 180th Street, Surrey.
Gingerbread Village: Surrey
Registration Deadline: November 30. Display Dates: December 7- 15. Address: Central City Shopping Centre – in front of Winners (10153 King George Boulevard). Time: Display open during mall hours Cost: No cost to participate, donations from "People's Choice" votes go to Surrey Christmas Bureau. Participate in the 3rd annual Gingerbread Village contest hosted by the Downtown Surrey BIA with cash prizes and for a good cause. Back for the 3rd year, Gingerbread Village invites participants to construct their very own piece of a Gingerbread Village. They can design, create and build their gingerbread village based on what they love about Surrey, in the past, present or future. All entries will be on display at Central City Shopping Centre from December 7-15 during mall hours with a chance to win up to $1,000. There is a total of $7,100 prize money to be won across seven categories and can be entered by teams or individuals: Elementary School, High School, Post-Secondary, Charity / Non-Profit, Businesses, Community Service Groups and Open. The open category can be entered by anyone not listed in any previous category, such as a sports team, family, or an individual who loves to create and bake. Submissions created by a professional baker will only be eligible for the People's Choice Award. There is also an additional People's Choice Award of $500 where the winner of the People's Choice Award will be voted by the community. They will be able to vote via cash donation to the Surrey Christmas Bureau for their favourite gingerbread creation during the display dates and the entry that raises the most donations will win the People's Choice Award. If you would like to participate in this event, visit http://downtownsurreybia.com/blog/2019/10/16/the-return-of-gingerbread-village-2019/ . For more information, call 604-589-2321.
Shakti Society: Shakti Film Night
Shakti Society invites you to Shakti Film Night, a precursor to the Shakti Film Festival which will be launched in the coming year. The Shakti Film Festival aims to promote women filmmakers, writers, actors, producers and films that portray women as strong, empowered, and realistic characters. We will be screening the film, 'Because We are Girls' written and directed by Vancouver based filmmaker, Baljit Sangra. Date: Thursday, November 21 at 5 p.m. at SFU Surrey campus, 250 13450 University Drive. Cost: Free. The evening will begin with an opening reception with light refreshments followed by 'Because We are Girls' and a panel discussion. RSVP no later than Monday, November 18. For further information, call Sonia at 604-307-8796 or Anu at 604-551-3287.
Surrey Tree Lighting Festival: Civic Plaza
The City of Surrey will host the ninth annual Surrey Tree Lighting Festival and Holiday Market at Surrey Civic Plaza on Saturday, November 23 from 12 to 8 p.m. Residents and visitors are invited to watch the 60-foot tall Christmas Tree decorated with giant holiday ornaments, lights and a star tree-topper light up at 6:30 p.m. to mark the start of the holiday season. This year's free event will feature new lights and interactive displays on the festival grounds including an illuminated Light Tunnel, Enchanted Forest, North Pole Stage and Candy Cane Dance Tent. Other highlights include the popular Holiday Market and Village, featuring local vendors, crafters, free photos with Santa, and many more festive activities. The Holiday Fun Zone on University Drive will feature a variety of food trucks and sports activities, including road hockey, inflatables and amusement rides. Over 30 local performers, choirs and children's acts will offer free live performances across seven stages throughout the day. Award-winning Canadian pop singer Begonia will headline the Main Stage after the inaugural tree lighting at 6:30 p.m. Additional performers include Fleetwood Mac tribute band Dreams, local alternative rock band, Hotel Mira and indie pop group Leisure Club. Holiday choirs will perform on the Tree Riser Stage, Snowflake Stage and in the City Centre Library. The Surrey Food Bank, Surrey Christmas Bureau, Sophie's Place and the Surrey Fire Fighters' Charitable Society will be on site collecting donations. For more information visit www.surrey.ca/treelighting
Big Rigs for Kids
A family friendly event that features the beautiful, illuminated trucks seen in the Surrey Santa Parade of Lights with fun activities and live entertainment. This event is held in support of the Surrey Food Bank and the Surrey Christmas Bureau on Sunday, December 1. The trucks start in Cloverdale and will arrive in Downtown Surrey at around 6:30 p.m. The trucks will be parked on University Drive in front of the City Centre Library till 8 p.m. However, the fun begins long before that, and guests are encouraged to come early for fun activities and live entertainment. Performers like the Kwantlen Park Glee Club will be performing Christmas songs, leading up to the community Christmas carol sing-a-long by the 60-foot Christmas tree in the Civic Plaza. This event is held in support of the Surrey Food Bank and the Surrey Christmas Bureau, both of which will be present on site to collect food, toys, and monetary donations. The Surrey Food Bank helps feed more than 14,000 people per month. If you are not sure what to bring, visit www.surreyfoodbank.org/donors/top-items/ for a list of highly needed items. The Surrey Christmas Bureau is a charitable non-profit that operates solely with the mission to provide low income families with toys, stocking stuffers, and more to create a memorable holiday. All proceeds from Big Rigs for Kids are split between the two charities. Address: Civic Plaza (13450 104th Avenue). Time: 3:30-8 p.m. Cost: Free admission.
(For more events, visit the "Events" section of our website at voiceonline.com)