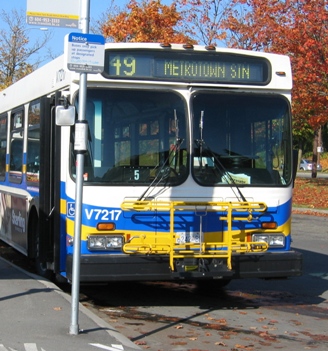 TRANSLINK announced on Thursday evening that the union representing bus, SeaBus operators and maintenance staff have informed Coast Mountain Bus Company (CMBC) that they will escalate their job action.
Unifor is placing an overtime ban for bus operators on Friday, November 15. This is in addition to the ongoing overtime ban for maintenance employees and a uniform ban which have been in effect since November 1.
As a result, customers should prepare for disruptions to bus service throughout the day. TransLink estimates the union action will result in reductions in bus services of up to 10 per cent.
This job action will be difficult to predict for customers. Some routes will have gaps in service and there will likely be overcrowding. Customers should give themselves extra time to travel to their destination and watch for updates on service levels on TransLink's usual customer service channels and resources:
CMBC says it is working to minimize customer impacts as much as possible, with the safety of customers and employees top of mind. The TransLink Enterprise are working together in preparing plans to help keep customers moving, should job action continue. CMBC says it remains committed to reaching an acceptable negotiated settlement and hopes the union will return to the bargaining table soon.