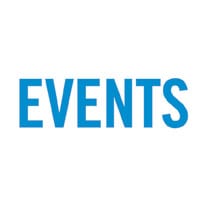 September 17 – 23 is Science Literacy Week! 
Discover Science in a whole new way with virtual reality (VR).  Register for Virtual Science on Friday, September 21 from 12 pm – 4 pm at the George Mackie Library.  Each play experience will be approximately 15 minutes long.  Choose from our exciting science-themed game menu including astronomical adventures and medical marvels.  Ages 10+ (and minimum 48″ tall).  Please note:  Participants must read and sign a waiver. Parents/guardians must sign the waiver for minors.  Registration is online at www.fvrl.bc.ca under Events.
Kids are invited to a special Science Discovery Storytime from 10:30 am – 11 am on Tuesday, September 18 or Friday, September 21 at the George Mackie Library.  Discover the magic of science through interactive stories, songs, rhymes, and more.  Storytime prepares children to learn to read.
New exhibit space at George Mackie Library!  We'll be celebrating the launch of our new art display space Saturday, September 22 at 1 pm with an exhibit by Canadian artist Jarnail Singh. Recognized as a 'Civic Treasure' by the City of Surrey in 2008, Singh will be available to meet and answer questions between 1 pm – 3 pm.
Advanced registration is required for the following  two workshops:
Meet at the library twice a week to practice English and Learn Skills for the Canadian Workplace.  On Wednesdays and Saturdays beginning September 26 from 2 pm – 4:30 pm, learn workplace vocabulary, become familiar with the Canadian labour market and develop networking skills.  Each session includes tips and assistance with resume writing, job search skills, websites and Canadian workplace expectations.  Taught by a TESOL-certified and experienced teacher, this program is being offered in partnership with Progressive Intercultural Community Services (PICS) Society.  Bonus:  PICS refers students, if interested, to further education at local colleges or universities.  To register, call 604-596-7722 or drop in at the library.
Is Nicotine from smoking is more addictive than heroin and cocaine.  Quitting smoking can be challenging, but it can be done!  Want to stop?  Call 604-507-5445 to register for Quit Now! This smoking cessation workshop on Thursday, October 18 from 5 pm – 6:30 pm at the George Mackie Library is led by Fraser Health.  You will have your readiness assessed, be given strategies to quit, and be provided with resources to support your journey.
What else is happening during the week of September 16 – 22?
Babytime
Thursdays until December 6, 10:30 am – 11 am
Make language fun!  Start early with Babytime.  Help your baby develop speech and language skills – enjoy bouncing, singing, rhyming and stories.  Babytime is a fun, social bonding activity for babies AND caregivers.  Suitable for babies 23 months and younger.
LEGO Club
Tuesdays until December 4, 3:30 pm  – 4:30 pm
Love LEGO? We provide the LEGO; you bring your imagination! Come play, create, and experiment. LEGO Club is a fun afternoon program for kids.  Children under 5 must be accompanied by an adult.
Parent Time
Thursdays until December 6, 11 am – 11:30 am
Relax and mingle after the fun, social bonding activity of Babytime.  Parent Time provides parents and caregivers an opportunity to meet other parents, learn new parenting skills, share information and resources.  A Public Health Nurse or guest speaker will be attending each month.  Suitable for parents of babies 23 months and younger.
George Mackie Library Parent Time Schedule:
September 20: Public Health Nurse
Storytime
Tuesdays until December 4, 10:30 am – 11 am
Fridays until December 7, 10:30 am – 11 am
Introduce kids to the love of books and language with Storytime!  Children and caregivers will enjoy interactive stories, songs, rhymes and more.  Storytime prepares children to learn to read.  Suitable for ages 2 – 6 years.
ADULTS
Book A Librarian
By Appointment – All Libraries
Learn how to use your tablet, laptop, or eReader to do things online you've always wanted to try. These practical hands-on sessions with library staff are designed for anyone with a device they can bring to the library, as well as those wanting to use a library computer.  Book your personalized appointment by phone or in person.
Book A Librarian in Punjabi and Hindi
By Appointment
Learn how to download books from the library, find what you need on the library website, research and learn using the library's computer-based services, what books you might like based on your interests, basic internet and basic computer.  Book your personalized 30-minute session by phone or in person.
ESL Book Club
Tuesdays until December 4, 1:45 pm – 2:45 pm
Enjoy practicing your English conversation and reading skills in a supportive environment while learning about culture and meeting new people in a fun and friendly program.  This free program is most suitable for intermediate speakers.
Knit & Stitch
Fridays until December 28, 2 pm – 3 pm
Pack up your needles and yarn and head to the library. Knitting, crocheting, quilting and weaving are fun ways to connect across the generations. Join members of all ages and abilities to share ideas, techniques, and good conversation.
Next Chapter Book Club
Wednesdays, September 12 – December 5, 12:30 pm – 1:30 pm
The Next Chapter Book Club offers a weekly opportunity for adults with developmental disabilities to read and learn together, talk about books, make friends, and have fun in a relaxed community setting.
Poetry Night in Punjabi
3rd Tuesday of the month, September 18, October 16, November 20, December 18, 6:30 pm – 8 pm
Come hear two published poets/authors read and discuss their work and answer questions from the audience.  In collaboration with Kendri Punjabi Lekhak Sabha, Uttari Amrika and Punjabi Lekhak Manch – Vancouver.
Settlement Workers (Punjabi/English)
Alternate Tuesdays, September 11, 25, October 9, 23, November 6, 20, December 4, 18, 1 pm – 5 pm
Are you a newcomer to Canada who needs help adjusting to your new life?  Free and confidential services are offered to help newcomers – with all their needs – during the process of settling into their new community.  Settlement and Integration Services are free for immigrants, refugees and their families in BC.