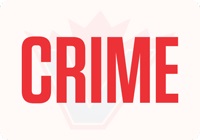 AT approximately 1:29 p.m., Richmond RCMP responded to the 4200-block of Garden City Road for a well-being check after a male was allegedly heard threatening to burn down his residence.
Frontline officers located a male inside of the residence with a knife to his throat. Officers immediately employed crisis intervention de-escalation techniques, however, the male retreated into a room with the weapon.
A Richmond RCMP officer, who is part of the Lower Mainland Crisis Negotiation Team, immediately attended the scene while frontline officers secured the residence to ensure the safety and well-being of the male as well as the surrounding neighbours.
The Lower Mainland Emergency Response Team were mobilized and are currently on scene.
Both northbound and southbound lanes on Garden City Road by Cambie Road are closed. The public are asked to remain out of the area.
As this is an active and ongoing situation, police will not release any further information at this time, said Cpl. Adriana Peralta.