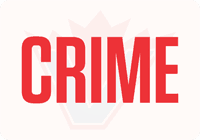 SHORTLY after 9:30 a.m. on Sunday, a Richmond RCMP officer stopped a suspicious vehicle near No. 3 Road and Steveston Highway. As the officer approached the vehicle on foot, the vehicle fled and dragged the officer causing significant injuries. The officer has been transported to hospital and is expected to recover.
Richmond RCMP and surrounding law enforcement agencies are searching for a dark coloured, late model Mercedes Benz 4-door. The vehicle is believed to have tinted windows and a black interior. There may be some damage to the driver's side and possibly some damage or a crack to the windshield. A large police presence can be observed in several areas of Richmond.
"Our profession is a dangerous one. Each and every officer has this notion in the back of their minds when we begin our shift. That being said, protecting our community and keeping it safe is something we take pride in doing and will continue doing," said Cpl. Dennis Hwang.
"Please contact 9-1-1 immediately if you locate this vehicle or have information about this incident" added Hwang