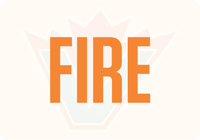 AT approximately 4:30 a.m. on July 10, Richmond RCMP responded to a bush fire along the edge of Blundell Park, not far from Blundell elementary school.  A member of the public had come across the fire and had managed to put it out before emergency crews arrived.
Evidence at the scene, together with the nature of the blaze, suggest this fire was intentionally set. It also appears this may be the work of a serial arsonist, police say.
Since January 2020, there have been 15 similar fires – all within a specific area in Richmond. Fires have been lit in hedges, garbage bins and construction site porta-pots. Typically, they have been lit between 11 p.m. and 6 a.m. Fortunately, all were extinguished in short order.
In April, Richmond RCMP stepped up targeted patrols, and created a task force which has been working to identify the person or persons responsible.  So far, police have been unsuccessful.
Residents who live in the area south of Granville Avenue and north of Williams Road are asked to be extra vigilant at this time. They are encouraged to check their home video surveillance regularly, to ensure it is working properly, and to report any suspicious activity captured overnight.
"At this point, no one has been injured and property damages have been small.  But Richmond RCMP is asking for information from anyone who can assist in identifying the person, or persons, responsible.  Once we have a suspect, we can take steps to prevent any further arsons like these," says Inspector Michael Cohee.
A TIP line has been set-up at 604-204-4627.
Reports can also be made by email at Richmond_Tips@rcmp-grc.gc.ca.
Should you wish to remain anonymous, contact Crimestoppers by phone at 1-800-222-TIPS (8477).