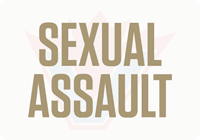 SURREY RCMP on Saturday informed the public about a sexual assault and robbery which occurred on in Whalley on Friday night.
On July 10 at approximately 11:09 p.m., police received a 911 call reporting that a woman had been sexually assaulted in the area of the King George Sky Train Station.
At approximately 10:45 p.m., the woman was walking under the Expo line toward Fraser Highway, when an unknown male suspect approached her with a weapon. The male robbed the woman of her personal belongings, then pulled her into the bushes and sexually assaulted her.
Following the assault, the male suspect fled the area, and the woman was able to call for help and obtain assistance. She sustained minor injuries during this incident and was taken to the hospital to receive care. Surrey RCMP victim services have also been engaged.
The suspect is described as a white male, 30 to 40 years old, 5'10" tall. He was wearing a red and blue bandana on his face and all black clothing.
The Surrey RCMP Special Victims Unit has taken conduct of this investigation. Investigators are making an appeal for any witnesses to come forward with information. They are also requesting anyone who may have been driving in the area, or who may have dash cam video from the area at the time of the offence, to come forward.
"Incidents like this are concerning for the police and the community," said Cpl. Elenore Sturko. "We are sharing this information to encourage healthy vigilance. Anyone with information about this incident is asked to call Surrey RCMP."
Surrey RCMP is reminding the public of common and easy to employ safety practices:
· Don't take short cuts. Use main routes, avoid lanes, forested or secluded areas.
· Walk with another person when possible.
· Tell someone where you are going and when you will be back.
· Trust your instincts and your feelings.
· If you see or hear something suspicious, call the police.
Anyone with information is asked to contact the Surrey RCMP at 604-599-0502 or, if they wish to make an anonymous report, contact Crime Stoppers at 1-800-222-TIPS or www.solvecrime.ca.