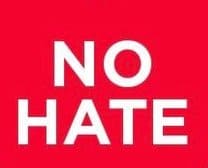 THE Richmond Women's Resource Centre said on Saturday that it is disappointed to that its virtual International Women's Day 2021 Celebration and Fundraiser "was zoom-bombed and disrupted by sexist, racist, ageist, vulgar and pornographic comments, images, and sounds" during the key-note speech.
It added: "This incident is particularly troubling because of the personal and intrusive nature of the zoom-bombing. The Richmond Women's Resource Centre denounces sexism, racism, ageism and discrimination in all forms. As evidenced by this event, our Centre is needed more than ever.
"We appreciate the support of our attendees, keynote speakers, and sponsors, and thank them for their understanding and support during the zoom-bombing. The prevalence of zoom-bombing has increased during the pandemic, and while we took best efforts known to us at the time, we were unable to prevent it this time. Our Board of Directors is committed to moving forward to take best efforts to prevent another such incident."
The Richmond Women's Resource Centre said: "Thank you to Annie Lo and Savneet Sandhu of the Boss Lady Collective for their calm and cool demeanor in light of disruption, to our Event MC Thor Diakow, for making the necessary adjustments, and to the staff and Board of the Richmond Women's Resource Centre for their response to pivot and regain control of our event. We would also like to acknowledge Linda Reid, recipient of the inaugural Richmond Women's Resource Centre International Women's Day Leadership Achievement Award, who held herself with her typical poise and leadership. As Linda later said: "Don't worry, we will never let the detractors win!""
Diakow tweeted this after the event: "Some cretin(s) Zoombombed today's @BC_RWRC #InternationalWomensDay annual fundraiser but the ladies persevered; underscores how much work still needs to be done for gender equality #IWD2021"
The Richmond Women's Resource Centre has served the women of Richmond since 1976. In response to the pandemic, the Centre re-imagined all its educational and empowerment programs. They are now being delivered online to women in the safety of their homes.