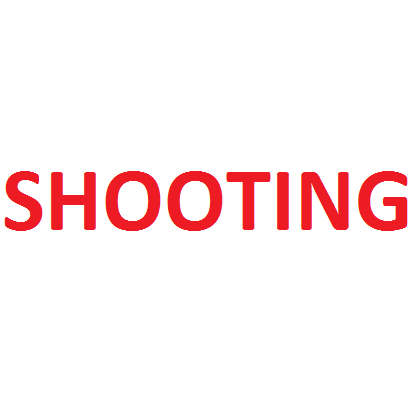 AT approximately 12:30 a.m. on Monday, February 1, Richmond RCMP responded to reports of multiple gunshots in the 22300-block of Chaldecott Drive in East Richmond. 
Initial reports suggest there was an exchange of gunfire between the occupants of two separate vehicles which were seen fleeing the scene at a high rate of speed as police arrived.
There are no reports of injuries at this time.
"The investigation is still in its early stages, and investigators are back in the area today speaking with local residents," said Cpl. Ian Henderson. 
"Police are asking witnesses to come forward. Residents in the area are also encouraged to check their home surveillance and vehicle dash-cams to see if they may have captured the incident on video," said Henderson.
The Officer-In-Charge of Investigative Services, Inspector Michael Cohee, said: "The Hamilton area in East Richmond is typically a very quiet neighbourhood.  Many residents are obviously shocked by this incident, and they have every right to be concerned." 
He added: "Richmond RCMP is committed to promoting safety in our communities, and will continue to actively undertake public safety initiatives within the Hamilton area.  We are actively investigating this incident to learn who is responsible, so we can hold them to account and prevent this from reoccurring."
Anyone who may have information on this matter is asked to call Richmond RCMP at 604-278-1212 and quote file number 2021-2939.
Should you wish to remain anonymous, please call Crimestoppers at 1-800-222-TIPS (8477).
Some incidents of violence in the past month in the Lower Mainland:
January 30: Two young men known to police escape uninjured in Langley shooting
January 26: 22-year-old South Asian male known to police shot and killed in Langley, another young South Asian male injured.
January 18: 27-year-old Langley man known to police shot in Langley.
January 16: Shooting between occupants of two cars in Langley City and Brookswood.
January 10: Person injured in a shooting in Coquitlam.
January 9: Dilraj Johal, 28, shot and killed in Richmond.
January 7: Anees Mohammed, 29, shot and killed in Richmond.
January, 6: Gary Kang, 24, shot and killed in Surrey.
December 28: Tequel Willis, 14, shot and killed in Surrey.
December 27: Harman Singh Dhesi, 19, shot and killed in Surrey.