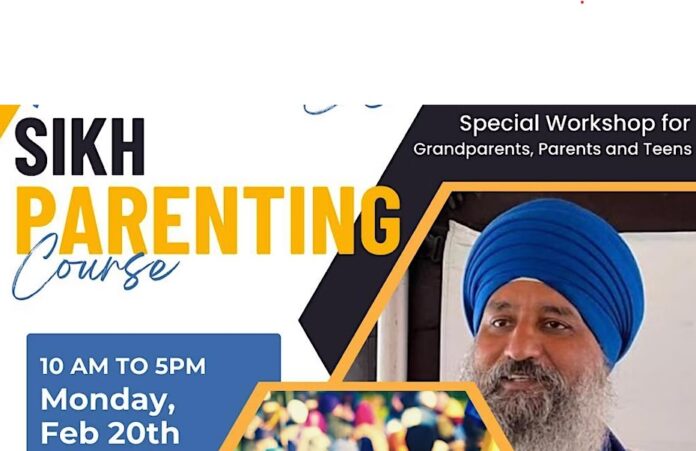 THE Sikh Parenting Course by international Sikh community figure Jagjit Singh Khalsa is coming to Surrey. It takes place on Monday, February 20, from 10 a.m. to 5 p.m., at Khalsa Secondary School, 10589 124 Street, Surrey.
The aim is to educate people to become better parents and grandparents, increasing generational understanding creating harmonious atmosphere for spiritual and balanced Sikh children to grow within.
The course is being run in association with The World Sikh Parliament, Education Council, Khalsa Foundation, Share Charity, Khalsa Secondary School and many local Sikh organizations. The course is in both Punjabi and English and suitable for whole family.
Jagjit Singh will be sharing his wealth of knowledge on bringing Sikhi into the family life, creating strong family units, the effects of technology on children, how to be inspirational parents and other topics to help parents and grandparents navigate the changing world with children.
All grandparents, parents and teenagers who have an influence in the life of a young child should attend.
See: Sikh Parenting Course – Surrey, BC Tickets, Mon, 20 Feb 2023 at 10:00 AM | Eventbrite.