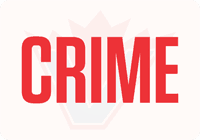 SURREY RCMP have arrested a man and made a significant seizure of handguns and suspected illicit drugs as part of an investigation into an incident of uttering threats.
On Wednesday (November 28), the Surrey RCMP General Investigation Unit with the assistance of the Surrey Gang Enforcement Team, the Strike Force Target Team, and the Emergency Response Team, arrested a 21-year-old man from Surrey after receiving a report that he had allegedly uttered threats and pointed a firearm, on Monday.
Continuing the investigation, Surrey RCMP executed a search warrant at a residence in the Whalley area on November 29. As a result, investigators located and seized a significant quantity of suspected cocaine and methamphetamine, along with six handguns, seven firearm magazines, two silencers, and over 100 rounds of ammunition.
The investigation is on-going, and charges have not been laid at this time. The 21-year-old man, who is associated to individuals with ties to the Lower Mainland Gang Conflict, is currently in custody.
"During this investigation not only were our officers able to make an arrest of a violent individual, but they have also have taken six handguns and ammunition off the street," said Staff-Sgt. Kirk Duncan of the Surrey RCMP General Investigation Unit. "Given the quantity of firearms and drugs seized, this investigation is likely to lead to the recommendation of a number of charges."
Anyone with information about this incident is asked to call Surrey RCMP at 604-599-0502, or contact Crime Stoppers if you wish to remain anonymous, at 1-800-222-8477  or www.solvecrime.ca