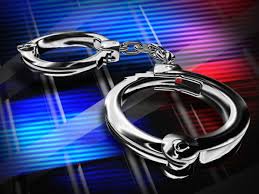 SOLARIS Onatta Running Dey, 23, has been charged with manslaughter in connection with the homicide of Aspen Pallot, 19, in Richmond.
On October 4 at 12:14 a.m., Richmond RCMP were called to a residence in the 7000-block of Westminster Highway. Police found the body of Pallot inside the home. Her death was deemed suspicious and the Integrated Homicide Investigation Team (IHIT) was called in to take conduct of the investigation.
A short time later, Dey was arrested in connection with Pallot's death. He was subsequently charged with manslaughter.
"IHIT detectives worked quickly to secure the evidence for charge approval," said IHIT Cpl. Frank Jang. "Investigators would still like to speak with Miss Pallot's closest friends and associates who may have information regarding her death."
Anyone with information is asked to call the IHIT information line at 1-877-551-IHIT (4448), or by email at ihitinfo@rcmp-grc.gc.ca.
Should you wish to remain anonymous, contact Crime Stoppers at 1-800-222-TIPS.