B.C. GREEN PARTY
The BC NDP government's 2020 budget makes positive incremental investments in shared priorities but falls short of seizing BC's unique opportunity to build an equitable and sustainable future, said the B.C. Green Party on Tuesday.
"We are pleased to see many core B.C. Green and CASA initiatives, including the post-secondary access grant, maintaining CleanBC funding, and improving access to affordable early childhood education," said Adam Olsen, interim leader of the B.C. Green Party, MLA for Saanich North and the Islands.
"However, it isn't enough to make life more affordable. Now is the time to go all-in on transitioning to a clean economy that has equity and sustainability at its core. What is missing from this budget is a coherent economic strategy to create prosperity and position us for success in an era of unprecedented change.
"Increasingly, we are concerned that this government is trying to have it both ways – for instance, it wants to be seen as a climate leader while also expanding the fossil fuel sector. This province's economic opportunity is not to be the cleanest polluter, but to lean into building a low carbon economy driven by clean technologies and innovation.
Missing from the budget are any significant new strategic investments in innovation. The largest portion of new spending in CleanBC is allocated to a program that reduces the carbon tax paid by heavy-emitting industries, without any guarantee of overall emissions reductions, he said.
"By pursuing conflicting agendas, the government's ability to achieve long term prosperity for our province will be limited. Government has to make smarter, more courageous choices that will allow us to meet our targets and embrace new opportunities for economic prosperity, rather than spending significant time and resources to protect the status quo," said Olsen.
BCGEU
The BCGEU is applauding the government's continued and new investments in core programs, infrastructure and improving affordability for British Columbians. But the union representing tens of thousands of workers in direct government and the broader public service is highlighting the critical role of staff in the province's success moving forward.
"After 16 years of devastating cuts under the previous government, and compared to what's happening in other provinces across Canada right now, this budget is good news," said Stephanie Smith, President of the BCGEU. "From continued investments in child care, affordability and poverty reduction; to a new income tax bracket for top earners and new investments in infrastructure; there's a lot to celebrate." 
The BCGEU consulted with members across the province to inform their submission to the Standing Committee on Finance and Government Services. That consultation revealed that workload, recruitment and retention, burnout, and occupational health and safety—all due to under-staffing—remain critical challenges for workers in practically every ministry and sector from community social services and residential care, to social work, corrections and court services.
"Services and programs are important," said Smith. "But it's equally important to have a human resources strategy in place to support the people that deliver those programs and services. Simply put: without our members, none of this works."
BC NURSES' UNION
While BCNU applauds the provincial government's focus on children, families and vulnerable populations in its 2020 budget, there are concerns about the lack of investment for the current and future nursing workforce.
BCNU President Christine Sorensen said on Tuesday the government has done little to address the province's nursing shortage or come up with a clear plan to address the projection that BC will need upwards of 25,000 new nurses in the next 10 years to keep up with health-care demands.
"The government projects that BC's population is expected to grow by more than one-million people in the next 15 years. What are they doing to ensure there are enough skilled nurses in the workforce to manage the health-care needs of this growing population?" she said. "This budget does very little to support BC's skilled nursing workforce."
BCNU wants to see a health human resources plan applied to the government's 13 new or upgraded hospitals announced over the last year.
"We are pleased to hear of the capital infrastructure investments that are desperately needed to manage complex population needs across BC," says Sorensen. "However, there is no government strategy to figure out how to staff these facilities. Where are the nurses and health-care professionals going to come from?" she asked.
Sorensen said the government's new BC Access Grant, aimed at making life more affordable for BC students, should be extended to include nursing students and all health-care programs.
"This budget includes mention of a nursing degree program in Fort St. John. That program will support 32 seats in full capacity. We welcome this effort, but this is not going to be enough to meet this province's demands."
Besides a health human resources plan, Budget 2020 provides no mention of funding for protective services for nurses, or reducing the systemic use of overtime, which cost the government $160-million in 2018/2019.
"The government says they want to improve services for British Columbians," said Sorensen. "In order to do that, they need to invest in nurses and health-care professionals who are dedicated to providing care every single day. We believe attention needs to be paid to developing a long-term plan that builds a robust, skilled workforce. This will allow us to manage the health-care needs of our province into the next decade."
B.C. TEACHERS' FEDERATION
BCTF President Teri Mooring reacted with optimism to BC's 2020 budget as the government is adding some new funding to education and investing in important services for Indigenous students as well as children and youth in care. However, Mooring did express serious concern about the budget's silence on the ongoing teacher shortage.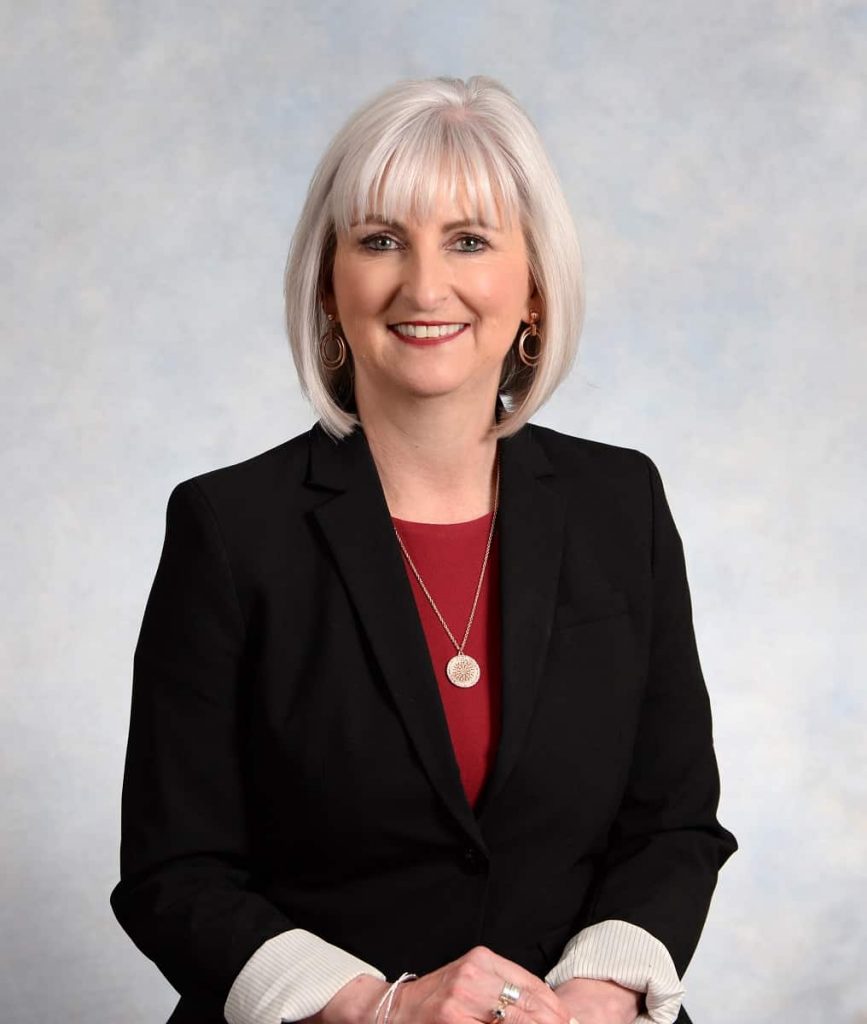 "It's good to see the BC government put new funding into programs to support our most vulnerable students as well as the Classroom Enhancement Fund," said Mooring on Tuesday. "BC teachers have been advocating for funding to specifically support Indigenous students as well as children and youth in care for many years. It's encouraging to see this government undo some of the harmful cuts made by the previous administration." 
Mooring also said she was encouraged to see $553 million available in this year's contingency fund to address outstanding collective agreements under the government's Sustainable Services Negotiating Mandate.
"I'm hopeful the government will return to mediation at the end of February with a willingness to put new funding on the table that will allow both sides to negotiate a good deal. That deal needs to help tackle BC's teacher shortage crisis and the inequity of working and learning conditions across the province.
"BC has an unprecedented number of unqualified and uncertified people working in schools as teachers. It's unacceptable to have so many students in classrooms with people who are not trained teachers. There are also unfilled teacher vacancies every single day in every region of the province. Those unfilled vacancies force specialist teachers to be redeployed into classrooms and away from the important work they do with small groups, individual students, and children with special needs."
Mooring said the number one priority for addressing the teacher shortage is improving salaries to be more competitive with the rest of Canada. BC teachers have the second lowest starting salary in all of Canada and the worst overall salary west of Quebec.
"BC won't be able to attract new teachers to our province if we don't make our salaries more competitive. The presence of so many untrained people working with students in classrooms shows how deep the teacher shortage has become. It needs to be addressed immediately."
Mooring pointed to an advertisement the Prince George School District was forced to put on Facebook on February 11 to show just how severe the teacher shortage has become.
"School District No. 57 (Prince George) is seeking enthusiastic individuals to work as Uncertified Teachers Teaching on Call in the Prince George area, which includes rural area schools at Nukko Lake, Giscome, Hixon, and Beaverly. Applicants will preferably have some post-secondary education in a related field, along with a variety of recent experiences working with either children or teens."
HOSPITAL EMPLOYEES' UNION
Tuesday's provincial budget supports a multi-year plan for higher staffing levels in seniors care, faster access to primary care and diagnostic testing and major investments in health care infrastructure, said the 50,000-member Hospital Employees' Union.
"British Columbians are benefiting from this government's ongoing investments in health care, including $6.4 billion over three years for expanding and upgrading hospitals," said HEU Secretary-Business Manager Jennifer Whiteside.
"Whether it's quicker access to primary care, a renovation of their local hospital, or reduced wait times for MRIs, these investments in health care are making a real difference in people's lives.
"Nursing home residents are getting more help – a million more hours of care last year – as part of a three-year plan that will see improve staffing and reduce workload-related injuries for our members," said Whiteside.
The union said more needs to be done to repair the damage done to seniors care by the previous government. Just last week, B.C.'s seniors' advocate reported that for-profit operators delivered 207,000 hours of care less per year than they were funded to provide.
"We need more accountability for the $1.4 billion provided to contracted care home operators each year," said Whiteside. "And we can do more to stabilize the sector."
HEU has been calling on government to develop a capital plan to expand the number care homes operated by health authorities and non-profits, and for a return to standardized wages to address a serious staff recruitment and retention crisis.
The union is also concerned that health authorities will be struggle to deliver health care services with modest budget lifts that may fall short of what's required to keep up with inflation and a growing and aging population over the three-year fiscal plan.
But the union says government initiatives that make life more affordable for families – eliminating MSP premiums, controlling housing costs and building new units, and investing in childcare, will have important downstream impacts on health outcomes.
"The elimination of MSP premiums, along with a new tax bracket for the highest one per cent of income earners introduces more fairness in our tax system," said Whiteside.
CANADIAN BAR ASSOCIATION, B.C.
The Canadian Bar Association, BC Branch (CBABC) said on Tuesday it recognizes the investments the BC government has made to legal aid services over the past year, but renewed their call for additional funding for family law legal aid.
"An appropriately funded legal aid system is essential to ensure all British Columbians have access to justice," said Ken Armstrong, CBABC President. "There are families all over the province that cannot access much needed legal aid services in trying times due to a very limited scope of services that are covered. We continue to call on government to increase funding to ensure an accessible and sustainable legal aid system." he added.
In addition, CBABC said it remained extremely concerned about Premier John Horgan and Attorney General David Eby's announcement that the government intends to introduce a "no fault" insurance plan in BC. CBABC is opposed to no-fault insurance and believes this program will reduce the rights of injured victims.
"The BC Government is making it much harder for British Columbians to seek legal advice and representation when negotiating a settlement with ICBC. Over the years, many British Columbians have been unhappy with how ICBC dealt with their claims, leading them to seek assistance from a lawyer," said Armstrong.
He added, "Budget 2020 clearly shows that ICBC is on track to make a healthy profit in 2020/21, before the proposed implementation of No Fault insurance. Residents of BC should be asking: why should ICBC be allowed to implement No Fault to further increase its profitability, when that plan is clearly at the expense of injured parties forced to represent themselves against a government-owned monopoly – one that has historically undercut the compensation that people are entitled to?"
CBABC said it would welcome the opportunity to consult with government on meaningful changes that could help address ICBC's financial problems without restricting the appropriate compensation and supports BC residents deserve.