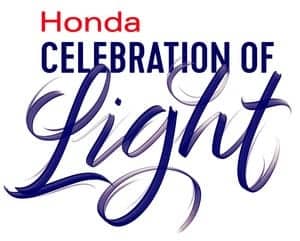 TEAM South Korea, represented by Daehan Fireworks Co., has won the 2018 Honda Celebration of Light, after the world's longest running offshore fireworks competition came to a spectacular close on Saturday evening.
Performing for the first time at the Honda Celebration of Light team, South Korea took to the skies on the final night of the festival, and faced off against South Africa, represented by Fireworks for Africa, and Team Sweden, represented by Unique Pyrotechnics.
Judges felt that Team South Korea's timing and sync throughout their fireworks show combined with the size of the show and novel effects in its pyrotechnics display made them stand out as a show to remember.
Vancouver City Councillor Raymond Louie, a long-time judge for the event, said: "Congratulations to Team South Korea on their win at the 2018 Honda Celebration of Light, the intense pyrotechnic show they put on over English Bay entertained the crowd and left us all wanting more. We thank Daehan Fireworks Co. for their performance at this year's festival and congratulate them on their thrilling win this year."
More than 1.2 million festival-goers packed the beaches of English Bay, Second Beach and Vanier Park over the three nights of the family-friendly festival, which concluded its 28th year on Saturday as a can't-miss event of the summer for Lower Mainland residents and visitors.
Paul Tilbury and Heather Owen, Co-Chairs of the Vancouver Fireworks Festival Society, said: "Congratulations to Team South Korea on a sensational winning performance at the 2018 Honda Celebration of Light. This year's festival continued to offer a fun, safe and family-friendly environment for hundreds of thousands of people to spend time with their loved ones in our beautiful city. We want to thank everyone who helps make this event happen from the partners to the sponsors, staff, volunteers and festival-goers. We're already looking forward to next year!"
This year, each competing team was required to incorporate the theme of love into itsfireworks display, a theme voted on by the public.
Thousands also enjoyed the line-up of musical talent at The Park Stage at Second Beach, and the air shows by Red Bull Air Force and the Canadian Forces Snowbirds.
Dates for the 2019 Honda Celebration of Light will be announced in the fall.
For more information on the event, visit www.hondacelebrationoflight.com.