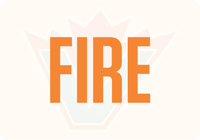 SURREY RCMP are informing the public of a structure fire and multiple road closures in Whalley.
At approximately 3:30 p.m. on Friday, Surrey RCMP responded to reports of a disturbance and house fire in the 10600-block of 132A Street.
There are currently hazards in the area including downed power lines. The public is asked to stay away from the area.
Several road closures are in effect as Surrey Fire Service works to extinguish the fire. Drivers are asked to stay away from the area.
The impacted streets are:
* 106A Avenue between 133 Street and 132 Street
* 132 A Street
* 105A Avenue to 108 Avenue
* 132 Street to University Drive
Two other homes in the area are also being evacuated.
This incident is unfolding, and no further information is available at this time, police said.