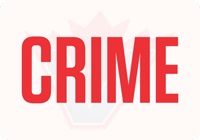 SURREY RCMP and Surrey Bylaw Enforcement have joined together to conduct targeted enforcement focussed on underage drinking in chauffeured vehicles. 
Recently, Surrey RCMP received information alleging alcohol consumption by youth and young adults on "party buses" and limousines in the Strawberry Hills area of Newton. It was alleged that youth and young adults were paying a fee and being permitted to consume alcohol on-board.
As a result, Surrey RCMP and Surrey Bylaw Enforcement embarked on overt enforcement to ensure the safety of young people who may be participating in these events.
On August 31, at 9 p.m., Surrey RCMP Traffic Enforcement Team members conducted a traffic stop with a party bus. The bus was found to have 40 intoxicated youth passengers, all aged between 15 and 18 years old. Officers also located open liquor with youth inside the bus.

The driver of the bus received multiple violation tickets related to the bus being operated over the 35-person capacity, having open liquor in a vehicle, and not holding a chauffeur's license.
Police and Bylaw Enforcement have also conducted follow up with the owner of the party bus, reviewing the expectations of compliance with the Motor Vehicle Act and Liquor Control and Licensing Act.
"We will be continuing to conduct this type of targeted enforcement in our efforts to keep the community safe," said Sgt. Ian MacLellan, Surrey RCMP Traffic Services Commander, on Tuesday. "We are also bringing this information to the public in order to arm parents with information about how youth may be accessing alcohol, in support of parents' efforts to keep their kids safe."  
If you are a parent and have concerns that your child may be getting involved with dangerous or illegal activity, assistance is available through Surrey RCMP's Parent Helpline: 604-599-7800.