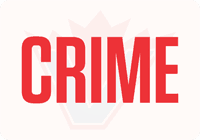 SURREY RCMP's Special Victim's Unit is asking the public to share dash-cam video that may be relevant to their investigation into a stranger assault in Newton. 
On January 3, at approximately 5:30 a.m., a female victim was walking along 72nd Avenue when she was grabbed from behind and "bear hugged".  The victim screamed and bit the suspect on the hand when the suspect attempted to cover her mouth. 
Surrey RCMP Special Victims Unit is appealing to members of the public who may have dash-cam video of the 12500-block of 72nd Avenue between 5 and 6 a.m. on January 3. 
The male suspect is now believed to be between 5 feet and 5 feet 6 inches tall and was wearing black shorts, a dark hoodie and white running shoes at the time of the occurrence. He had a beard and was of medium build.  The investigators believe the suspect may have been jogging in the area at the time of the assault.
If you have video or any other information that may assist police in this investigation, contact the Surrey RCMP at 604-599-0502.