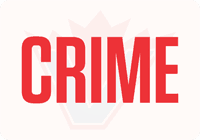 SURREY RCMP are asking for the public's assistance in their investigation into a stranger assault on a youth that occurred in the Tynehead area of Surrey on January 16.
At approximately 4:15 p.m., a 14-year-old girl was walking home from school in the 9300-block of 157th Street adjacent to Bel Air Park when she observed a male standing at the path into the park as she walked past. As she continued to walk, she noticed the male was walking behind her. When she increased her pace, the male did he same. The male then grabbed her by the shoulder. The girl quickly kicked backwards, striking the male, which caused him to let go. The youth ran home while calling her parents on the way to advise them of what had occurred.
Surrey RCMP Frontline and Youth Unit officers patrolled the area looking for the suspect. They also conducted neighbourhood enquiries for witnesses and surveillance video.
The suspect male was described as: a white male, wearing a black hoody, grey sweatpants and black running shoes.  The youth did not see the suspect's face.
The Surrey RCMP Special Victim's Unit currently has conduct of the investigation with the continued assistance from the Surrey RCMP Youth Unit. Officers are looking into whether this incident is related to any other similar incidents and will be continuing extra patrols in and around Surrey schools with assistance from additional units.
Investigators are asking for anyone who was in the area between 3 and 5 p.m. and who may have dash-cam footage to contact police.
Surrey RCMP are providing tips to the community regarding personal safety precautions:
Don't take short cuts. Use main routes, avoid lanes, forested or secluded areas.
Walk with friends.
Tell someone where you are going and when you will be back.
Phone home when leaving a friend's house and say when you will be home.
Don't assist strangers.
Trust your instincts and your feelings and know your surroundings.
Phone if you are going to be delayed, or if your plans change.
Anyone with information or who witnessed this occurrence and has not already spoken with police, is asked to call Surrey RCMP at 604-599-0502.  If you wish to remain anonymous, you can contact CrimeStoppers at 1-800-222-8477 or www.solvecrime.ca.