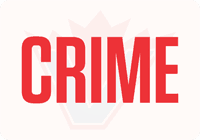 NEW Westminster Police Department is investigating a report of damage to a door at a Queensborough school where bullet casings were located.
On January 11, when school staff returned from winter break, they observed damage to two of the exterior doors. Staff at the school also located bullet casings in the same general area. The principal contacted the New Westminster Police immediately to report the damage and the bullet casings.
The NWPD School Liaison Officer attended to speak with school staff, and the NWPD Crime Suppression Team has since been investigating.
"At this time it appears that the damage to the door was caused by a firearm sometime during the winter break. There is no current risk to the public or to students, and the NWPD Youth Resource Unit along with the Crime Suppression Team continue to monitor the school both during and after regular hours," said Sgt. Jeff Scott. "We are currently searching for and reviewing video surveillance, and we are working closely with our community and school partners to ensure all students, staff, and neighbors are safe."
Anyone with information is asked to call the New Westminster Police at 604-525-5411.