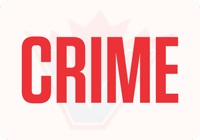 SURREY RCMP are on scene at a Guildford apartment where one person was located deceased and another suffering from serious injuries.
On Sunday, February 5, at 6:06 p.m., police received a report that a deceased woman and a seriously injured man had been located inside an apartment in the 14900-block of 102A Avenue. Surrey Fire Service was on scene responding to a fire alarm and sprinkler activation in the building when they located the parties. The man has been transported to hospital with life-threatening injuries.
The building was evacuated and it has been confirmed that there was no fire. Due to the sprinkler activation, all residents of the building have been displaced for an undetermined amount of time, police said.
The Integrated Homicide Investigation Team (IHIT) has been called in and will be working in partnership with Surrey RCMP. Police are currently in the evidence gathering stage; however, they do not believe that there is any ongoing risk to public safety.
Anyone with information regarding this investigation can call the IHIT information line at 1-877-551-IHIT (4448) or email ihitinfo@rcmp-grc.gc.ca.