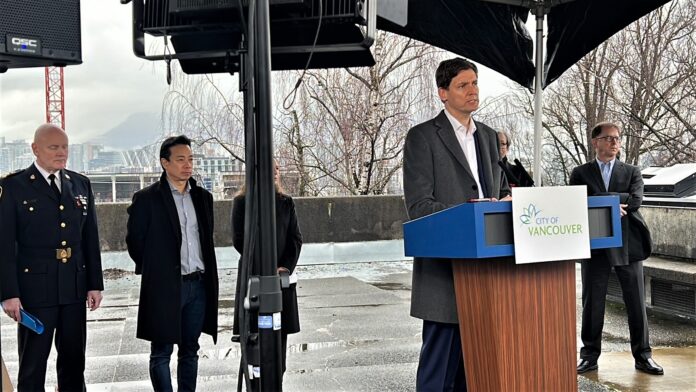 RECOMMENDATIONS for a $2.8 million grant to Vancouver Coastal Health (VCH) from the City of Vancouver will be presented to Council on February 14 to enhance urgent mental health services.
Funding for the investment was enabled by the Council motion entitled Enabling the Requisitioning and Hiring of 100 New Police Officers and 100 Mental Health Nurses (Member's Motion B.5). Passed on November 22, 2022, as part of various recommendations, the motion directed City staff to allocate $8 million toward the hiring of new police officers and up to $8 million toward VCH mental health crisis response services.
The recommended grant funding will enable service partners to:
Increase the capacity of the Car 87/88 police-partnership service
Grow the capacity of the Assertive Outreach Team police-partnership service
Establish moderate (non-police) de-escalation services for individuals who are not in high levels of crisis and do not need Car 87/88 supports
Strengthen Indigenous approaches across all VCH Urgent Mental Health and Substance Use services
The initial funding for 2023 will support preliminary work to begin hiring 58 positions. In future years, the City's annual grant to VCH will grow to $8 million and may be used for more proactive and preventative services over time.
This investment, along with the funding allocation to hire 100 new police officers, are important components of an integrated approach that will serve to bolster Vancouver's frontline mental health and public safety response. It is the latest step forward to enhance the collaborative partnerships on public safety and mental health between the City of Vancouver, the Provincial government, Vancouver Coastal Health and the Vancouver Police Department.
Future phases of work with VCH may include proactive responses such as mental health outreach, integrated case management and services to support the integration of people recovering from crisis into community.
"Solving the problems that we see on our streets will require all of us working together," said Premier David Eby. "I want to thank Mayor Ken Sim and the City of Vancouver for showing leadership on these complex, public safety challenges. An enhanced Car 87/88 program will make a real difference here in Vancouver, and it serves as a model we can look at expanding to other communities."
"Investing in mental health supports in our communities is needed now more than ever," said Adrian Dix, Minister of Health. "Not only will those who are vulnerable benefit from receiving the care they deserve when they need it, the community-at-large will also benefit from having a stronger health-care system that works for everyone."
"When people are in crisis because of mental health or substance use challenges, they need to be met with care and compassion," said Jennifer Whiteside, Minister of Mental Health and Addictions. "This partnership will help strengthen the work already underway by the Province to provide urgent supports for people. It is part of our continued commitment to ensure everyone gets the mental health and substance use supports they need, when and where they need them."
"It's hard to emphasize the importance of this announcement and the positive impact that it will have on our community. We are building on the foundation of a made-in-Vancouver approach that has been successful since 1978," said Vancouver Mayor Ken Sim. "With this announcement, we have the opportunity to set a new standard in North America for a modern and compassionate approach towards addressing the complex and often interlinked challenges regarding public safety and mental health."
"Skilled outreach teams are critically important to support people in mental health crisis in our communities," said Dr. Patricia Daly, Vice President, Public Health and Chief Medical Health Officer, Vancouver Coastal Health. "With the support of partners at the City of Vancouver and Vancouver Police Department, we will be able to provide an enhanced suite of urgent mental health services that deliver safe, integrated care to those who need it most."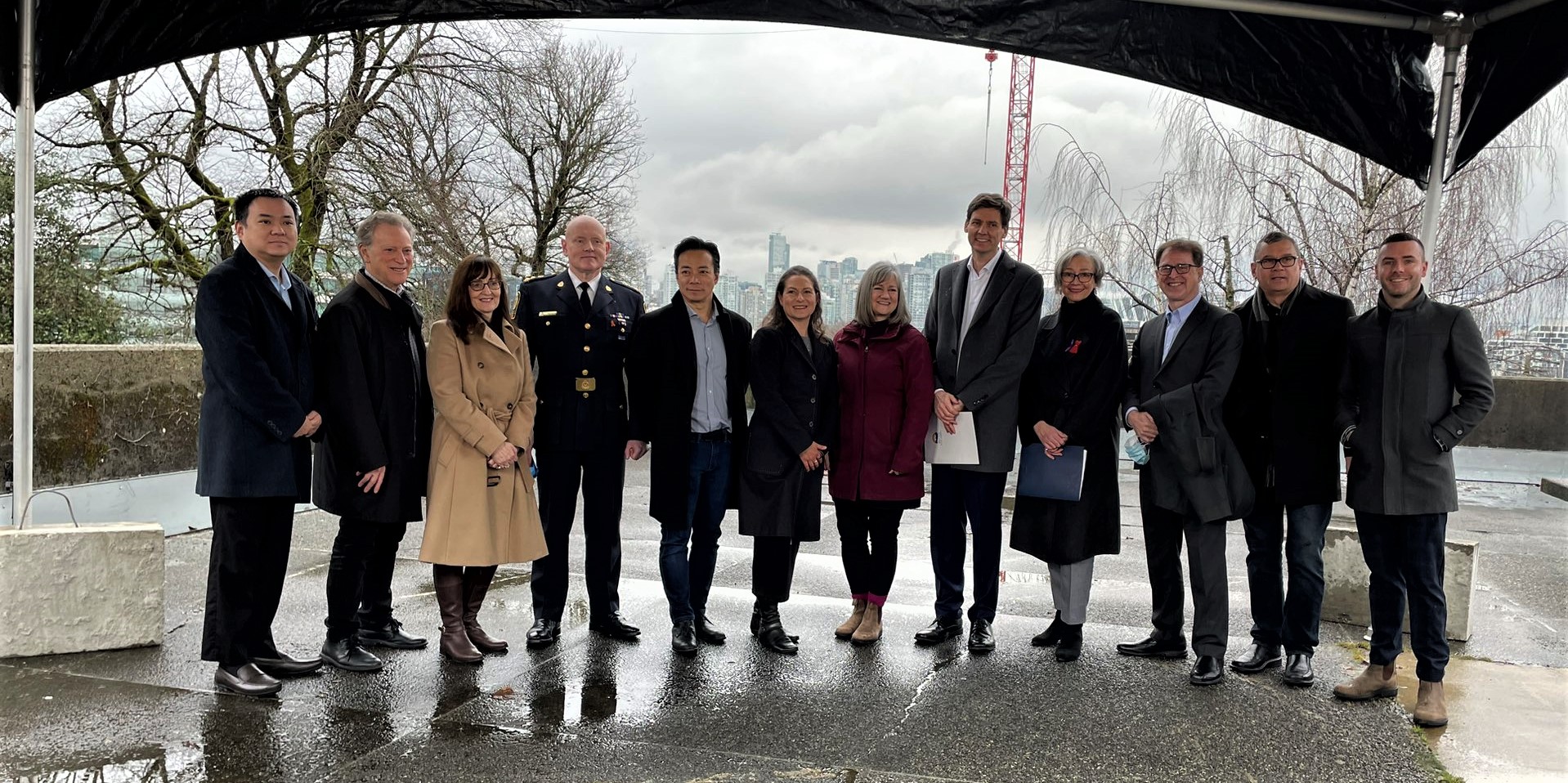 "This is a positive step that will enhance public safety by supporting some of the most vulnerable people in our community," said VPD Chief Constable Adam Palmer. "It is also an example of the positive change that occurs when we all work together to tackle complex problems."
VCH will provide reports to Council on results and use of funding prior to receiving further installments, in addition to external reviews.
The full City of Vancouver report and the Urgent Mental Health and Substance Use Service Enhancements Framework will be available on the City of Vancouver website early next week.