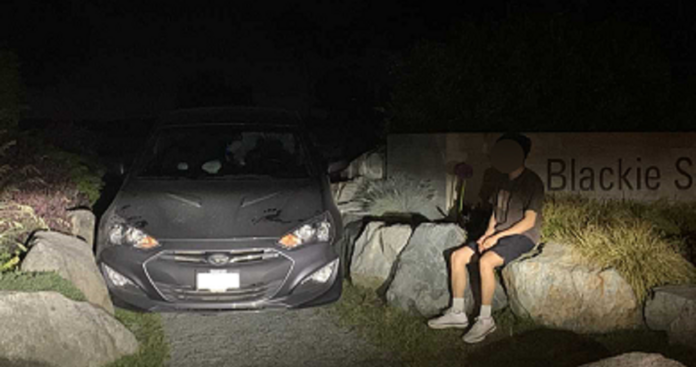 SURREY RCMP are reminding the public to follow current bylaws related to the use of parks and outdoor spaces in Surrey.
Crescent Beach, in particular, has been an area of concern. Residents have raised several concerns regarding fires on the beach, and unsafe driving through the neighborhood. Surrey RCMP also responded to noise complaints stemming from late night beach parties.
In response to the uptick in calls for service to the Crescent Beach area, Surrey RCMP have increased patrols. On June 3, Surrey RCMP frontline officers and the Surrey RCMP Traffic Unit conducted targeted traffic enforcement that resulted in approximately 300 vehicle checks with 20 violation tickets being issued for a variety of motor vehicle act offences. Also, two people were arrested for weapons offences.
The public is also reminded that the Blackie Spit parking lot closes at 10 p.m. and will be locked. Last week, a car became lodged between boulders after the driver attempted to retrieve his vehicle after hours by driving through the pedestrian walkway (see photo).
Under current city bylaws, campfires are not allowed on Crescent Beach and individuals lighting fires may be subject to a $200 fine.
"Crescent Beach is a one of Surrey's most popular attractions," says Constable Sarbjit K. Sangha, Media Relations Officer for Surrey RCMP. "We want to ensure that individuals enjoy their time at the beach, but also ask everyone to respect area residents through abiding by current bylaws, and traffic regulations."
Pro-active patrols by Surrey RCMP in the Crescent Beach area will be ongoing throughout the summer.
Anyone with more information is asked to contact the Surrey RCMP at 604-599-0502. If you wish to make an anonymous report, contact Crime Stoppers at 1-800-222-TIPS or www.solvecrime.ca.