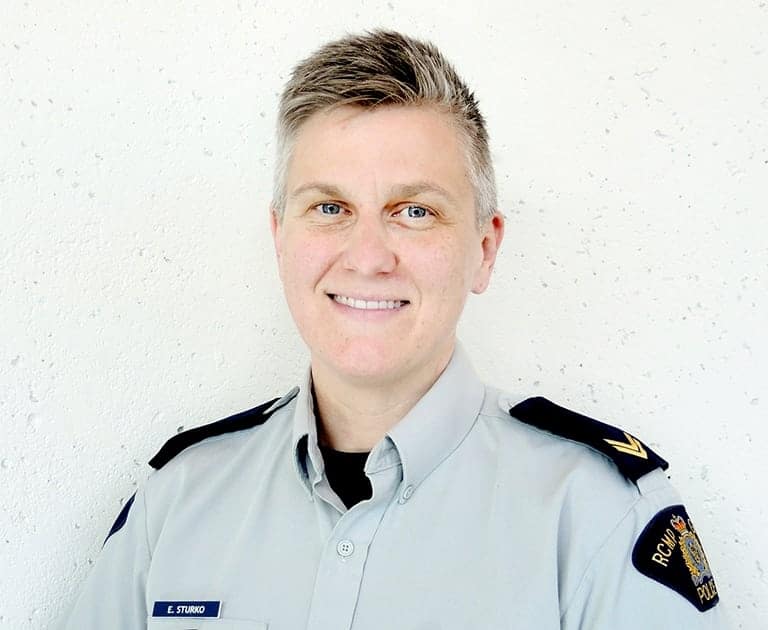 THANKS to two keen-eyed citizens reporting a suspicious vehicle, Surrey RCMP have recovered an alleged stolen vehicle and a firearm.
Shortly before 9 a.m. on October 28, Surrey RCMP officers responded to reports of a suspicious vehicle in the area of 146A Street and 111th Avenue in Surrey. Police located the vehicle which was allegedly stolen in North Vancouver on October 22. An adult male who is known to police was located inside the vehicle and arrested without incident.
Responding officers also located and seized a loaded .22 caliber rifle, ammunition, a stolen license plate, as well as a small quantity of crystal methamphetamine. No charges have been sworn at this time as the investigation is ongoing.
"This is a great example of the importance of reporting suspicious activity to the police," said Cpl. Elenore Sturko. "With the help of people who called in to Surrey RCMP we were able to recover a stolen vehicle and take another gun off the streets."
For more information on how to report crime and suspicious activity to Surrey RCMP, visit their website. For emergencies call 911; for non-emergency situations call 604-599-0502; and to provide a tip anonymously, contact Crime Stoppers at 1-800-222-8477 or www.solvecrime.ca