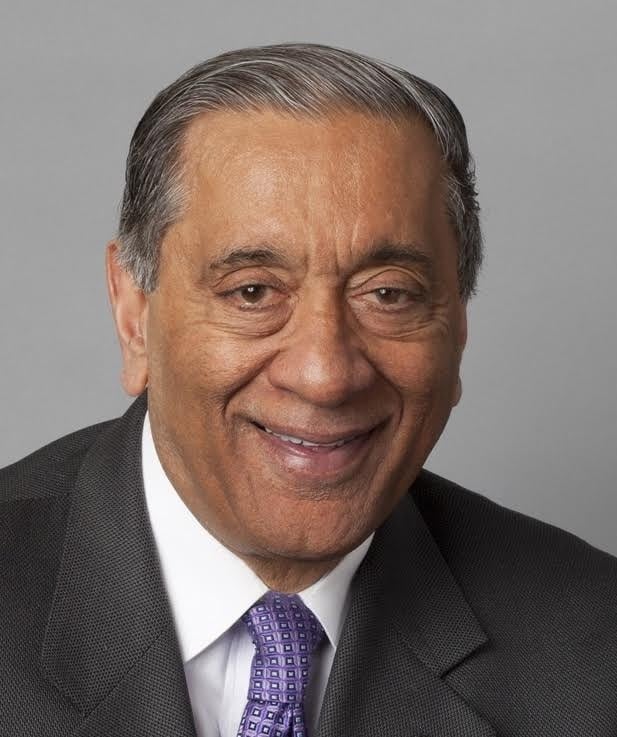 Wally Oppal: "The thing is it will get done, but there is a lot of hard work"
BY RATTAN MALL
A Surrey municipal police department will be formed, former attorney general Wally Oppal, who is chair of the joint transition committee for its formation, told The VOICE on Wednesday.
On August 22, Public Safety Minister and Solicitor General Mike Farnworth gave the City of Surrey the green light required to establish a Surrey police department to replace the RCMP in B.C.'s second largest city.
I contacted Oppal, whom I've known for over two decades, after Surrey Mayor Doug McCallum suddenly issued a strong statement on Monday following more gang violence on the weekend, expressing his frustration at what he perceived to be "lack of progress" in forming the new police department.
McCallum said: "The lack of progress to date is disappointing and is unfortunately due to bureaucratic red tape."
But Oppal told me: "We need to get this thing moving and it's been a bit frustrating because the last two meetings were cancelled by Surrey and even though Surrey wants things to be done in a hurry."
Oppal noted that there are three independent advisers on the committee, including former police chiefs and an accountant. Surrey has three representatives, including a criminologist and a couple of police officers, and the Province has appointed two of its representatives.
Oppal said: "This is a difficult job because we have to first of all give all the evidence to the government if they can grant us full authorization. Already the government has given Surrey the green light to go ahead. So the government has agreed that it's a good idea for Surrey to have its own police force. And the mayor has been pushing for it and the solicitor general agreed. So now we have to have a transition team."
Oppal pointed out a slew of tasks that lay ahead. They had to set up a police board that is the governing body of any police department. Then there were issues of recruitment, selecting a police chief, and training.
Right now, the Justice Institute's Police Academy is full and they will have to find other places for training. "So that's another thing we have to come to grips with," he added.
Oppal said then they had to figure out where the officers would come from, adding: "I don't think that is going to be too difficult once you start advertising." He said a number of RCMP officers will probably transfer to the new department. They also expect Vancouver Police officers who live in Surrey to join the department.
Oppal said: "So now you have to establish a collective agreement that the police board will have to enter into. The municipal police forces all have unions – they have collective agreements. The RCMP doesn't. So that's another complicating factor. What about the ongoing investigations and what about the ongoing prosecutions? They are all things we have to come to grips with."
However, Oppal asserted: "The thing is it will get done, but there is a lot of hard work. It's not as simple as a lot of people in Surrey seem to think it is. My job is simply to make sure that Surrey get's its own police force."
I asked Oppal: "There is no way that they would ever cancel this project, no?" Oppal replied firmly: "No, they are not going to cancel it. I mean the governments can do whatever they want, but I don't see them canceling anything here."
Oppal noted: "Within 10 years Surrey will be the largest city in the province. So the question is: should they have a police force that is governed in Ottawa? That's the question. The mayor and Council have determined no, that 'we want to have our own police force.' And that's reasonable and that's what they thought and so our job is to facilitate this, to make sure it happens."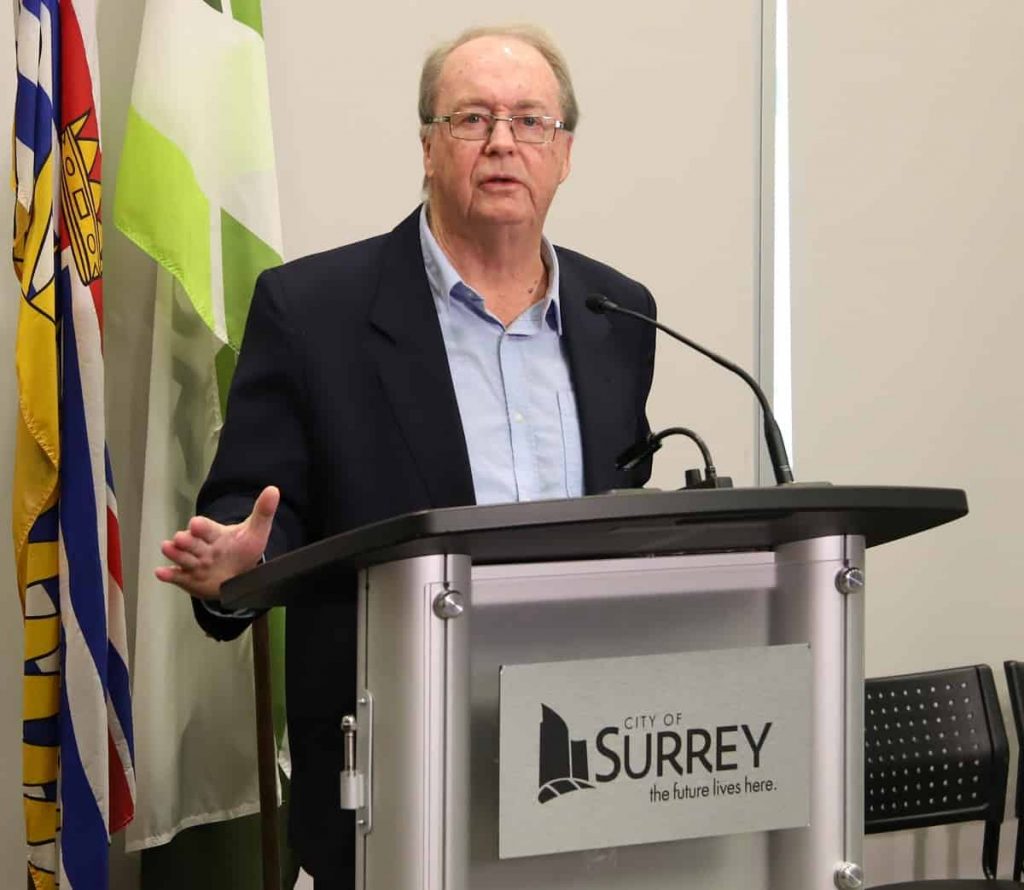 MCCALLUM in his statement on Monday said: "Surrey continues to face serious law and order incidents where the criminals are becoming bolder in where and when they carry out their violent crimes.
"Our citizens are frustrated and, rightfully, fearful. Saturday's shooting happened in broad daylight, at a gas station with shops nearby. I am thankful that innocent bystanders were not hurt in this latest shooting.
"The situation appears to be getting worse with each incident, as the gangs are so emboldened that they don't think twice about opening fire in daylight, in public areas or near schools. The continued gun violence has created a sense of unease throughout the city."
McCallum went on to note: "With the province giving us the green light to establish our own Surrey Police Department, the community believes now, more than ever, that we need to work as quickly possible to get SPD officers out on the streets. The lack of progress to date is disappointing and is unfortunately due to bureaucratic red tape.
"The community has made it clear to me that there is a sense of urgency and they want meaningful work to get underway immediately to bring Surrey Police to fruition. We owe it to the people of Surrey to make this transition as quickly and smoothly as possible."