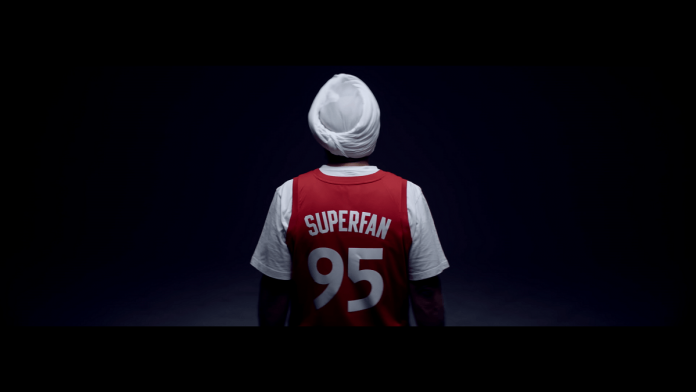 FOR over 20 years, Tim Hortons has sponsored the only NBA team in Canada – the Toronto Raptors. This dedication to the only NBA team in Canada is only outshone by Raptors Superfan, Nav Bhatia, who has had his courtside seat – A12 – for 24 years.
Just in time for Game six in the NBA Finals, Nav has partnered with Tim Hortons to share his moving story – one that is more than about basketball but about passion, inclusivity and true Canadian spirit.
The mini-documentary – Courtside Seat A12 – is on YouTube:
https://www.youtube.com/watch?v=JQzxb-lU2pk&feature=youtu.be
In Courtside Seat A12, Nav guides the viewers through his journey from 24 years ago to where he is today, showing how his seat represents far more than just a place to watch a basketball game, but the touching story of people who move to Canada and embrace a life focused on hard work and success.
The video was produced by global creative agency GUT.
Paloma Azulay, Global Head of Creative Excellence at Tim Hortons, says: "Watch any Toronto Raptors home game and you will spot him near the net, always there on time, till the game has ended, since the Raptor's inception in 1995. Nav Bhatia embodies Tim Hortons brand values of inclusion and diversity, so no one better than him to share an inspiring message about this historic moment for Toronto Raptors and Canada."
Nav says: "Tim Hortons has been a part of my daily routine since I moved to Canada 35 years ago, so when they approached me asking to share my story as a proud Canadian, the answer was absolutely yes! That cup of coffee with 2 cream and 1 sweetener has been with me through everything, and I am proud to hold it every day."