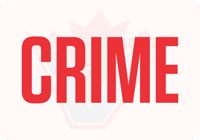 TRUCK driver Sukhjeet Heer and his family are still terrified after an unknown person smashed the windows of four vehicles parked outside his house and then proceeded to break the side windows of his house before shattering the glass of the main door in the early hours of Tuesday, July 2.
Heer told The VOICE on Wednesday that this incident occurred around 3:30 a.m. in the 12900-block of 68th Avenue. He said the person first smashed the windows of two vehicles belonging to the people living in his basement.
Then the attacker broke two side windows of the house after which he smashed five windows of two vehicles parked in the front. He then shattered the glass of the main door.
Heer said he and members of his family woke up when the side windows of the house were smashed. He immediately called 911 and even as he was speaking to the person on the line, the front door window was broken by the attacker.
Heer said the security camera footage showed the person then escaping in a getaway car being driven by another man.
Heer said the police took 20-25 minutes to arrive even as the whole family shook in fear. He said the officer who attended came back in the evening and spoke to his daughter.
Heer said the family was still trying to recover form the traumatic incident. He said he was a hardworking man who had no enmity with anyone and was absolutely baffled at what had happened. He said he was only involved with his own family and didn't socialize as such. "I just go to work every morning and then come right back home," he added.
Surrey RCMP spokesperson Cpl. Elenore Sturko told The VOICE that the investigation into the vandalism is ongoing. She said the RCMP had offered victim services to the family to deal with fear, etc.
She said the RCMP are asking anyone who may have any information about the incident to contact them at 604-599-0502. If they wish to remain anonymous, they should contact Crime Stoppers at 1-800-222-TIPS or www.solvecrime.ca.