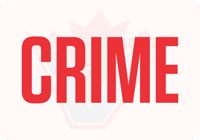 THE BC Prosecution Service (BCPS) announced on Wednesday that a charge of driving without reasonable consideration has been approved against Vancouver Police Constable Jose Domingo. The charge relates to a collision between two police vehicles which resulted in injuries to pedestrians and police officers. The incident occurred on June 29, 2018, while Domingo was on duty in Vancouver.
An information charging Domingo with this offence was sworn June 28, 2019, in Vancouver Provincial Court. Domingo has a first appearance scheduled for August 8.
As a consequence of the injuries suffered by the pedestrians, the incident was investigated by the Independent Investigations Office (IIO). Following the investigation the Chief Civilian Director of the IIO determined that there were reasonable grounds to believe the officers driving the two vehicles involved had committed an offence, and submitted a report to the BCPS. No charges were approved against the other police officer involved.