TIPS from the public have helped identify two teenage male suspects after a series of fires to community book exchange boxes known as Little Libraries.
A 19-year-old and a 17-year-old, both from Port Coquitlam, have been arrested and released on a promise to appear in court on October 10. Each suspect is facing a charge of arson causing damage to property.
"The community told us that these 11 fires were a serious concern, so we assigned Coquitlam RCMP's Arson Unit to the case," said Cpl. Michael McLaughlin. "We've used a lot of resources including surveillance, search warrants, production orders, and cooperation from our city partners at both Coquitlam and Port Coquitlam. A tip from the public put us over the top and directly led to these charges."
The first of 11 fires was started on March 20, and the arson cases continued until May 18.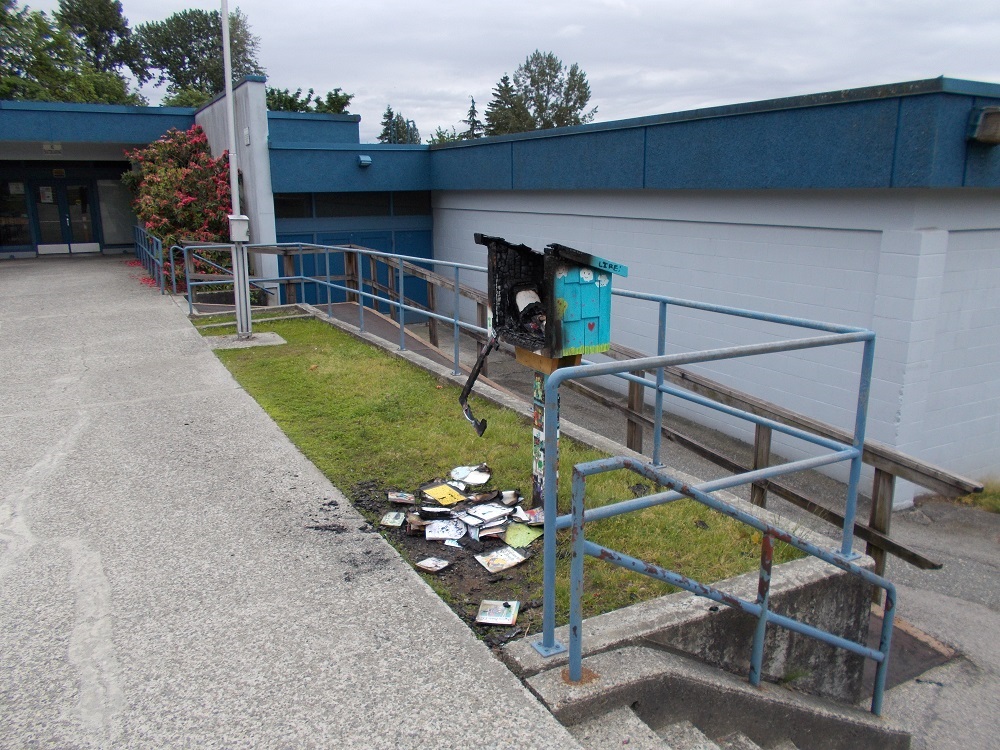 "Good cooperation from the Coquitlam and Port Coquitlam fire departments helped ensure these fires didn't spread and also helped our investigators collate evidence," said McLaughlin. "Many of these book exchanges were located near homes and green spaces, and the damage could have been worse."
Police say the investigation is not over and more charges are possible. If anyone has more information about the fires, call the Coquitlam RCMP non-emergency line at 604-945-1550 and ask for the Arson Unit (file 2019-9080).