THE Integrated Homicide Investigation Team (IHIT) said on Wednesday that through the collection of evidence and in speaking with witnesses, it had learned that two suspects, described as heavier set males, wearing face coverings, fled the scene on foot, southbound on 122 Street through Cougar Creek Park after fatally shooting Hardeep Singh Nijjar, President of Surrey's Guru Nanak Sikh Gurdwara, on the night of Sunday, June 18 in a parking lot of the gurdwara at 7050 120 Street.
It's believed that the suspects may have had a vehicle waiting for them, in the area of 121 Street and 68 Avenue. It is also believed the suspects and the vehicle may have been in that area in the hour preceding the homicide.
Investigators are now calling on the public to assist in identifying witnesses. IHIT is still working to identify and speak with individuals that were at the gurdwara or in the area on the evening of Sunday, June 18; specifically, those who drive vehicles with onboard cameras. Vehicles such as Teslas have excellent cameras that are capable of recording movements in their surrounding area, even if the vehicle is turned off and no one is inside, said police.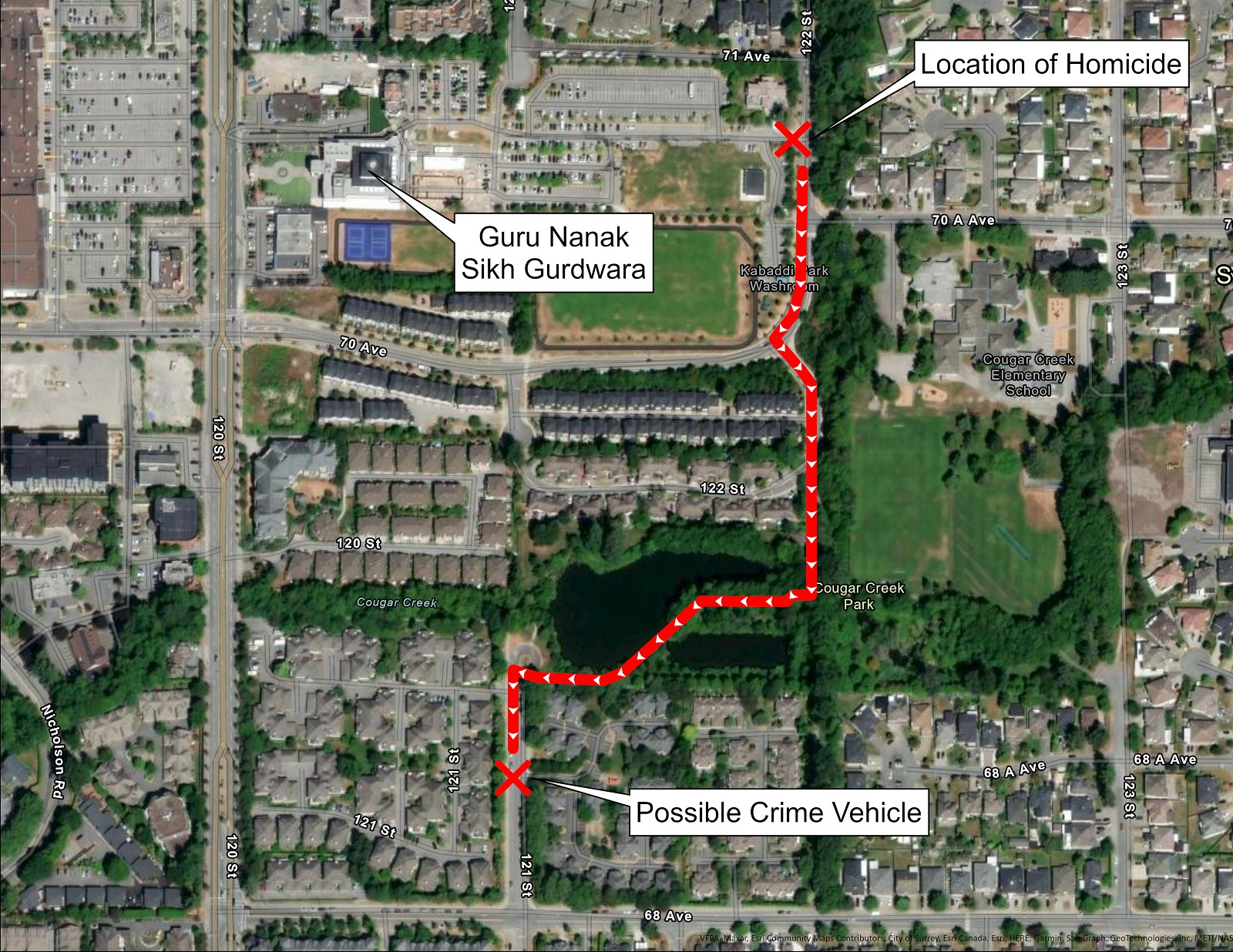 "We believe that not only may the occupants of these vehicles have been witnesses to the homicide of Mr. Nijjar, but a vehicle itself may have recorded critical evidence that could help advance our investigation," said IHIT Sgt. Timothy Pierotti of IHIT. "There have been rumors circulating indicating two men were arrested in relation to this murder. I can confirm that at this time, no arrests have been."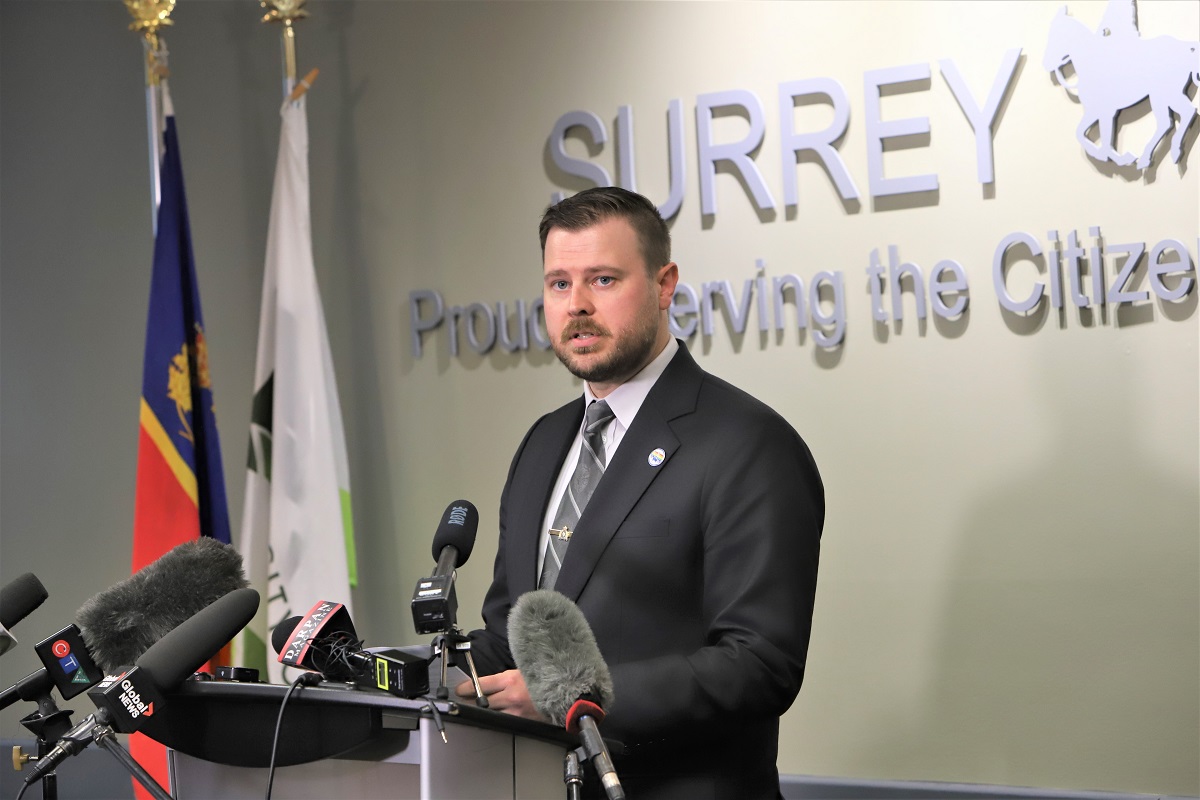 On June 18 at 8:27 p.m., Surrey RCMP received a report of the shooting at the gurdwara. Officers located Nijjar suffering from multiple gunshot wounds inside a vehicle. He succumbed to his injuries on scene.
IHIT took conduct of the investigation and continues to work closely in partnership with the Surrey RCMP, the RCMP Forensic Identification Service and the BC Coroners Service.
IHIT is asking anyone with information regarding the investigation, or anyone with dash-camera video who was in the area of 122 Street, in the parking lot of the gurdwara or in the area of 121 Street and 68 Avenue, between 6 p.m. and 8:45 p.m. to contact the IHIT Information Line at 1-877-551-IHIT (4448) or by email at ihitinfo@rcmp-grc.gc.ca.
READ ALSO:
Hardeep Nijjar, Surrey's Guru Nanak Sikh Gurdwara President, shot dead: What's going on? (Mon, Tues updates)