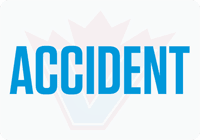 SURREY RCMP announced early Sunday morning that a 54-year-old female and a 27-year-old female are now dead following an accident on Saturday (August 11), at approximately 4:55 p.m. at the intersection of 176th Street and 96th Avenue.
Police said that it was a multiple vehicle collision. The two women were in the same vehicle. Their names are not being released at this time.
The on-scene investigation has been completed, and the road has now been opened. As the investigation is continuing, no further information is available at this time.