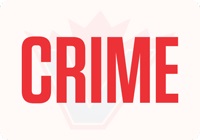 VANCOUVER Police on Thursday released security video of a suspect in a gunpoint robbery in Yaletown in early October and are asking for the public's help in identifying him.
"This type of violence is unacceptable," said Constable Tania Visintin. "A young lady was robbed at gunpoint. We believe this was a random attack and that is extremely concerning."
The security video was retrieved from the Roundhouse SkyTrain station. Police believe the female victim was followed by the suspect from that station on October 9 just after 1 a.m. The male suspect approached the female near Mainland and Helmcken streets, pointed a gun at her, and demanded she hand over her purse.
"Thankfully, the woman was uninjured during the attack. I can't begin to imagine how frightening this was for her," said Visintin.
The suspect is described as white, 5'7″ to 5'9″ tall, and has a slim build. He was wearing a black hooded sweatshirt and a black mask covering his nose and mouth.
Anyone with information on this robbery or anyone who recognizes the suspect is asked to call 9-1-1 or Crime Stoppers at 1-800-222-8477.