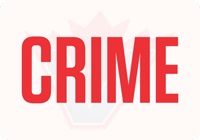 A Vancouver Police Department officer was assaulted with bear spray on Friday during an arrest in Vancouver.
Just after 6:30 p.m. on September 13, the officer observed a female, who was wanted province-wide on an outstanding warrant, in the 1200-block of Granville Street. The officer attempted to take the woman into custody but the woman began to fight with the police officer.
The officer was working alone and requested emergency backup as the combative female continued to fight and resist. The female produced a can of bear spray, and sprayed it into the eyes of the VPD officer. The officer managed to hold on to the female until additional officers arrived and were able to help take the woman into custody.
"Officers are aware of the risks they may encounter while on duty," said Sgt. Aaron Roed. "However, it's always very difficult to hear about an officer getting injured during the course of their duties."
Janine Renata Firth, a 36-year-old Vancouver woman, has been charged with carry / use / threaten to use a weapon in assaulting a peace officer, resist arrest, and possession of a weapon.
The officer was taken to hospital for treatment on Friday after the altercation, and released later that evening.