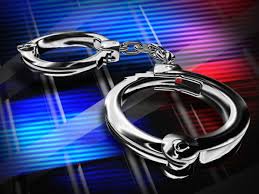 Two are sons of former Hells Angel
AN officer with the Vancouver Police Department was sent to hospital Tuesday night with significant injuries after he was assaulted during a routine traffic stop in downtown Vancouver. Three suspects are in custody.
Crown Counsel on Wednesday approved criminal charges against West Vancouver residents, Brendan John Robinson, 21, and Troy Michael Robinson, 22, who are each charged with assault police officer causing bodily harm and willfully obstructing a police officer, and Brian Benjamin Allen, 24, of Victoria, who is charged with possession of stolen property under $5,000 for allegedly taking the injured officer's cell phone.
Vancouver Sun's Kim Bolan reported that the two Robinsons, who are brothers, are sons of Lloyd Robinson, who retired from the Hells Angels some years ago after a major undercover investigation in which a police agent infiltrated the gang by getting close to him.
Just before 10 p.m., two patrol officers observed a Dodge Durango drive through an area of Granville Street that has restricted vehicle access. The officers initiated a traffic stop on Robson Street between Granville and Seymour streets.
All three men in the vehicle were confrontational and verbally abusive. The officers became concerned for their safety as the occupants refused to follow police direction and began reaching under the seat. When one officer opened the passenger door, the front passenger pulled him into the vehicle and two men began to punch him repeatedly in his head and face. As the other officer rushed to help, all three men exited the vehicle and continued to assault the officers.
The officers called for emergency back-up and before help arrived, one of the men ran from the scene and was pursued by the uninjured officer. The suspect ran through a red light at Robson Street and Seymour Street and was struck by a vehicle. He continued to run until he was arrested by the pursuing officer on Richards Street between Robson and Smithe streets.
"This is an example of the risk all police officers face as they work to protect the citizens they serve. This sort of incident affects the entire policing community. We wish our officer a speedy recovery and will ensure the officer and his family have the support they need," said Sgt. Jason Robillard.
The man that ran from the scene was uninjured but he was assessed at hospital and released. The injured police officer is now recovering at home from his injuries.
Anyone with information about this incident is asked to call Vancouver police Department investigators at 604-717-2541 or Crime Stoppers at 1-800-222-8477. Investigators are particularly interested in any cell phone video.