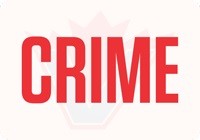 VANCOUVER Police safely detonated an improvised explosive device near Burrard and Pender streets on Tuesday.
Officers responded to a 9-1-1 call of a crime in progress at about 9 a.m. Two men were observed by a member of the public, allegedly breaking into a vehicle near Thurlow and Bute streets. Police arrested one of the men and found what appeared to an explosive device in his backpack.
Officers on scene blocked off the area to reduce the risk to the public. Specialists from the VPD's Emergency Response Section were called to the scene to detonate the improvised explosive device.
"Officers were able to safely detonate the explosive with no harm to the public or the surrounding structures," says Constable Tania Visintin, VPD. "Given the time of day, the area was heavily populated. Our officers worked meticulously to ensure no one was put at risk."
A 39-year-old man was arrested. Charges in relation to the initial attempted break-in have been recommended. Additional charges in relation to the improvised explosive device are anticipated.