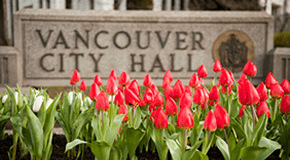 VANCOUVER City Council on Tuesday approved $575,000 in grants to support the efforts of non-profit organizations that are supporting renters across Vancouver. 
The 12 recipients showcase the importance of the non-profit renter-serving and advocacy sector, which provides vital supports to renters and has helped many people in unstable housing situations. 
The projects, most of which are funded by Empty Homes Tax revenue, provide a range of renter services, including supports for people with disabilities, additional legal support for dispute resolution hearings, and rental housing workshops for youth who are exiting the foster care system to live and rent independently. 
"It has been a challenging year for renters who have faced a lot of unknowns during the COVID-19 pandemic, including existing challenges with housing and displacement. We are grateful to the non-profits and renter-advocacy organizations who worked swiftly to respond to this crisis and pivoted their services to provide support at this crucial time," said Sandra Singh, General Manager of Arts, Culture and Community Services, City of Vancouver. "We are pleased that the second round of the renter services grants will deliver much-needed support for renters in need, including low-income seniors, people with disabilities, people who identify as Indigenous, and youth exiting care." 
One of the funding recipients this year is Helping Spirit Lodge, who is set to receive $35,580 for their project which provides housing supports for Indigenous people, seniors, people with disabilities, and women and children experiencing violence. 
"One of the main purposes of the Journey Home program is to ensure that clients have access to key services which will improve their livelihoods and wellbeing and ultimately help them sustain their housing for the longer term," said Olivia Jim, Executive Director of Helping Spirit Lodge. "Since its launch, Journey Home has experienced remarkable success in helping homeless individuals and families, especially those from Indigenous communities, to remain housed for the long term or permanently. We are deeply thankful for the continued support of the City of Vancouver." 
Research shows that 92 per cent of Vancouver non-profits reported that COVID-19 has greatly impacted their programs and services. Despite these effects, the City said it is encouraged to see how the funded organizations have both adapted to deliver online services and programs, and mobilized additional resources. The grants aim to influence three primary outcomes for renters: 
Understanding Rights: Funding that provides enhanced opportunities for Vancouver renters to understand their rights and improve and stabilize their rental housing:
Battered Women's Society ($48,152) – The project, "How to Survive a Housing Crisis," will provide a regular education series and one-on-one support from a housing specialist for women and girls experiencing or who have survived gender-based violence.
Pursuing Rights: Funding that provides increased legal advice, assistance and representation for Vancouver renters to pursue their legal rights:
First United Church Community Ministry Society ($32,250) – This project will provide low-income Vancouver renters with direct advocacy services, including legal assistance, advice and representation at Residential Tenancy Branch dispute resolution hearings.
Maintaining Housing: Funding that provides services to renters to support them in maintaining their tenancies or finding adequate rehousing options:
Watari Research Association ($68,143) – The project, "YEAH! Youth Excelling & Achieving Housing," supports pregnant and parenting youths, youths exiting care and who are homeless or at risk of homelessness, to maintain safe and affordable housing, while encouraging their overall mental and physical wellness, employment and life-skills development.
The Renter Services Grants Program was approved by Council in June 2019 to enhance the capacity of organizations to continue supporting and advocating for renters in Vancouver. The funding for the grants is from the Empty Homes Tax (EHT) revenues ($500,000) and the SRO Upgrade Granting Program ($75,000). The grants are one of several initiatives that the City's Renter Office is providing. Other initiatives include a Renter Enquiry Line that assists renters in English, Mandarin and Cantonese, and a proposed community-based renter centre where renters can access education, legal advocacy and other supports in one place.
To learn more, visit: https://vancouver.ca/people-programs/renter-office.aspx.