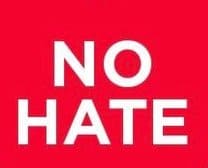 ONTARIO'S Waterloo Regional Police said on Thursday they continue to investigate a break and enter at the Baitul Kareem Mosque in Cambridge.
On July 14, at approximately 5:30 p.m., police received a report of a break-in and property damage at the mosque. Within minutes, several officers arrived on scene to investigate.
It is believed that entry was forced into the mosque, and the suspect(s) caused significant damage to the mosque and stole property.
"We are deeply disturbed by this senseless criminal act and the significant destruction towards the Baitul Kareem Mosque in Cambridge," said Bryan Larkin, Chief of Police. "Places of worship are sacred, and this criminal act cannot and will not be tolerated in Waterloo Region. Rest assured, we are actively investigating, and committing appropriate resources to this investigation. My thoughts are with our Muslim community as they cope with this destructive and hateful crime."
Members of Waterloo Regional Police Service's Forensic Identification Unit attended the mosque and processed the scene.
Members of the police's Equity, Diversity and Inclusion Unit have communicated with members of the Baitul Kareem Mosque and the Muslim community to offer support and discuss safety measures.
The investigation is ongoing by members of the Break, Enter and Vehicle Theft Team, the Hate Crime Unit, the Equity, Diversity and Inclusion Unit, the Forensic Identification Unit and other support services with the Investigative Services Branch.
Anyone with information is urged to contact police by calling 519-570-9777 or Crime Stoppers at 1-800-222-8477. Anonymous tips can also be submitted at www.waterloocrimestoppers.com.