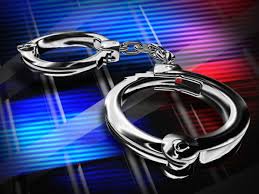 WEST Vancouver Police with the assistance of Squamish RCMP have arrested one male after a vehicle was allegedly surrounded and forced off the road by a large group of motorcycles.
On May 30, at approximately 7:10 p.m., West Vancouver Police responded to multiple 911 calls from witnesses who reported an altercation between the driver of a vehicle and a large group of motorcycles.
Witnesses travelling in the westbound lanes of Highway 1 near the Caulfield exit observed that a group of approximately 15 motorcycles had surrounded a vehicle. The motorcycles are alleged to have boxed the vehicle in and forced it to the side of the highway by slowing down. Once stopped, it is alleged that one of the riders got off his motorcycle, walked to the driver's door, pulled the driver out of the vehicle, and began threatening him.
WVPD officers quickly attended the scene, but before they arrived the motorcycles had left, and were last seen Northbound on Highway 99.
Suspect descriptions were broadcast to the Squamish RCMP who located and stopped the group near Highway 99 and Valley Drive in Squamish. WVPD officers attended and arrested one suspect. He was later released at WVPD headquarters with possible criminal charges pending.
"This was not only a very frightening incident for the victim, but also an extremely dangerous maneuver by the motorcyclists," says WVPD Constable Kevin Goodmurphy. "We would like to express our appreciation to the members of the public who called 911 to report the incident and provided essential suspect descriptions. We are also very thankful for the assistance of Squamish RCMP who quickly located the suspects."
Anyone with information which may assist with this investigation is asked to call West Vancouver Police at 604-925-7300, and quote police file number 19-6135 or contact Crime Stoppers, if they wish to remain anonymous, at 1-800-222-8477 or www.solvecrime.ca.