VANCOUVER Police are asking for the public's help in identifying a white suspect who assaulted a young East Asian woman in downtown Vancouver the afternoon of April 12.
The suspect approached the Asian victim at a bus stop near Granville and West Pender streets, punched her in the face and then fled on a transit bus. The assault appears to be unprovoked as there was no communication between the victim and the attacker.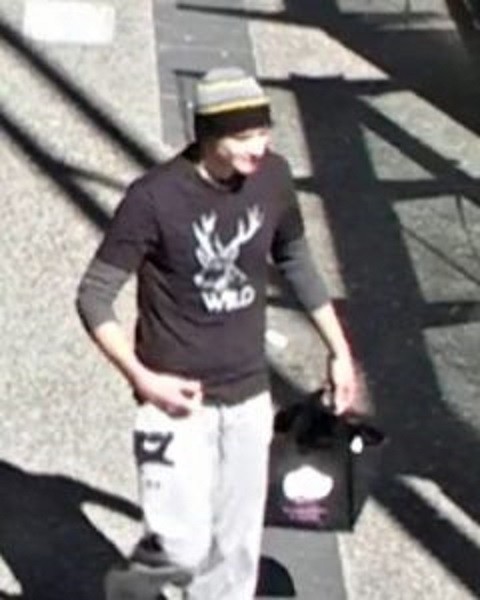 "We are investigating this as a stranger assault and the motive is unknown," said Sgt. Aaron Roed.
https://www.dropbox.com/s/wae2c80vivhn6qa/2065785-1_VA5108_MediaReleaseVETTED_1of1.mp4?dl=0
The attacker is described as a white man in his mid-20s with a medium build. He was wearing a dark colored t-shirt with a distinctive deer emblem on the front. He was also wearing a grey, long-sleeve shirt underneath his t-shirt and a beanie style hat with grey and yellow stripes.
Vancouver Police are asking anyone with information about this incident to call the VPD's Major Crime Section at 604-717-2541 or Crime Stoppers anonymously at 1-800-222-8477.